May 06, 2019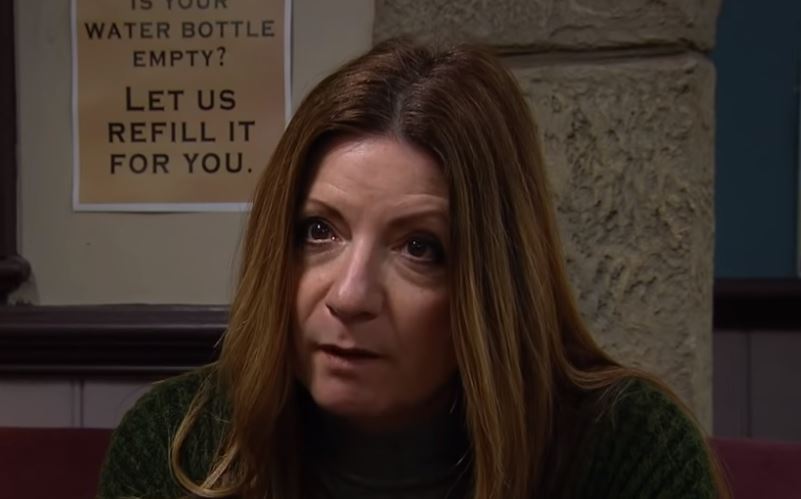 Katherine Dow Blyton, one of the stars of the long-running soap opera, Emmerdale, a staple of British television since late 1972, recently went on social media, specifically Twitter, after her dog received a diagnosis of kennel cough—not usually something that results in fatalities but enough to cause animals severe discomfort. While online, the 54-year-old favorite of one of Britain's oldest soaps asked her followers for advice on how to proceed and if they could provide her with any tips for helping her help her canine friend start to feel better.
Blyton's post consisted of a picture of her dog on a blanket as well as the caption: "My poor boy has been diagnosed with kennel cough. It sounds so painful, and he's been coughing all night. Any advice on how I help him feel better please? He has anti-inflammatory meds." From there, Blyton was flooded with various recommendations on how to treat the symptoms of kennel cough, with one kind fan writing the following: "Try Manuka honey...it helped my old border collie so much she faked a cough to keep getting it...hope he is feeling better soon, it's awful for them, bless."
Among the rest of the onslaught of advice, another person said, "Our dog had this, and our vet recommended kids cough medicine ticksy licks. It's very gentle but does soothe them." To this advice, Blyton should at least make sure that whatever medicine she uses doesn't contain acetaminophen, which is toxic to dogs in high enough doses for their body weight. A third party recommended using, "Simple Linctus from anywhere. It worked for my dogs, [and] vets send prescriptions to the pharmacy I work at for dogs with kennel cough."
With so much to work with, Blyton appeared to be thrilled by all the comments and wishes of support from fans, and she later uploaded more images of her pet dog as a way of saying thank you. Along with the photos, Blyton also wrote, "Thank you all so much for your advice and 'get well' wishes. Much appreciated." It's unknown whether the condition of Blyton's dog improved any faster as a result of the recommendations she received, but we can probably rest assured that Blyton did everything in her power to help her pup in his time of need, and, unless he is older in years, he more than likely made a relatively swift recovery.
Ready to try Manuka honey to see what all the fuss is about? To get your order started, click here, and remember, we offer FREE shipping on all orders of $150 or more.
Photo via Emmerdale Youtube Video Screenshot
---