November 13, 2016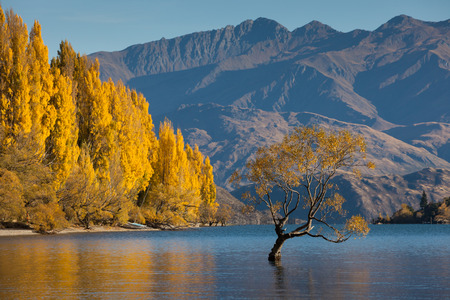 Down in New Zealand, the home of Manuka honey, Massey University agriculture students pursuing their Bachelors of Science were required to create interactive presentations covering a wide range of farm activities and operations. The presentations, a sort of culmination of what they had learned so far, gave the students a chance to reflect on what they had learned while pursuing their degrees. Given the importance of agriculture to all cultures and societies in this world, these students' skills and knowledge are as important to us as they are to them.
The agriculture students were divided into several groups to show their 12 weeks of work as a requirement of their Agriculture, Agriscience, or Agricommerce degrees. Some projects included discussions of diversification, fresh vegetable production, productivity, water reticulation, alternative pastures, and overall brand integrity. Peter Kemp, head of Massey University's Institute of Agriculture and Environment, said that graduates are equipped with the right skills to join the workforce. Coordinators felt the project would a be a great exercise for students before graduating, and they were grateful to the participants who took the time to serve as case studies, allowing their businesses to be used as subjects for the project teams involved.
Local farmers and council staff, acting as clients, gathered to watch 20 minute presentations of each project team as the students revealed their results over weeks. Everyone found the project helpful in regards to applying their skill sets and knowledge built up over the years. The students enjoyed bringing together different perspectives ranging from soil management to finances. After looking at his farm, the students who presented to William Morrison, owner of Morrison Farms, pitched strategies Morrison could use on his farm. Some groups suggested sheep milking hubs while others suggested he convert his lowland hill farm to produce Manuka honey.
Each team ran through a detailed examination of stock and plans for increasing production. Morrison, who was also once an agriculture student, felt each presentation was great and seemed interested in another group who proposed converting his lowland hill country farm into Manuka trees. "I did this myself in 1988, so it's fascinating to see the presentations, and I figure they're just as good if not better than my own effort. The project that they undertook is relevant to my farm and business, so it adds value for sure. It took a bit of work to get them here…but if you give a little to these students, you'd be surprised what you get back in return. I look across this room and think which of these students will I be working with in a few years' time."
"The students equipped themselves well displaying in-depth understanding of the issues. I thank them for their hard work and wish them all the best for what I am sure will be bright futures," Horizons Regional Council chief executive Michael McCartney said.
---