August 21, 2019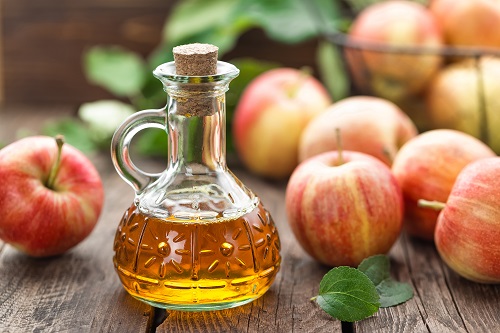 The health industry, more specifically the weight loss industry, has so many trends and unsubstantiated claims, it can be very hard to keep up. While there has always been a belief that honey and apple cider vinegar can be used as a weight-loss tonic, this is something that we are seeing pushed more and more frequently. Additionally, other health claims are now being made about the mixture that has people sitting up and taking notice.
The Lure of Honey and Apple Cider Vinegar
This concoction has been in folk medicine for years, but the health craze over the last decade had created a whole new buzz about it. Apple cider vinegar on its own has been used for decades, but now honey has been added as a way to make it more palatable. With more and more information coming out about the alleged health benefits of raw honey, you can find a variation of this tonic on just about every health blog online.
Touted Benefits of Apple Cider Vinegar and Honey
To be clear, we are NOT making any definitive health claims regarding honey. We are only presenting the benefits being touted in folk medicine and health blogs to allow you to draw your own conclusions if you wish to try them.
Weight Loss – this "tonic" has long been believed to help with weight loss. There have been numerous studies done to back up this claim. The vinegar is believed to amplify metabolism, while the honey serves to make the concoction more filling, thereby reducing the appetite. The one drawback in regard to weight loss is the fact that honey is calorie and carbohydrate-rich, so it must be used in moderation if weight loss is the main goal.
Allergies and Colds – this may be the one area with the most controversial claims. Local honey has often been touted as a cure for allergies, but this has never truly been proven. The belief is that because the bees are pollinating flowers and plants in the area, a dose of local honey is just as good as an allergy shot. However, most people are allergic to grass and trees not pollinated by bees, so that claim would tend to be far more fiction than fact.
As far as the cold is concerned, honey has long been used to soothe a sore throat, although actually curing a cold is something else entirely. Raw honey does have some characteristics with known health benefits and the vinegar contains some probiotics, which could help the immune system.
Inflammation – apple cider vinegar has long been part of the recovery process for athletes along with sour cherry juice and beet juice. It is believed to help reduce the inflammation in muscles, thereby making the recovery process quicker for endurance athletes.
What do you think of these home remedies? If you need to purchase some raw honey to try them, click here. And, remember, we offer FREE shipping on all orders of $150 or more.
Photo By sea_wave
---