October 02, 2015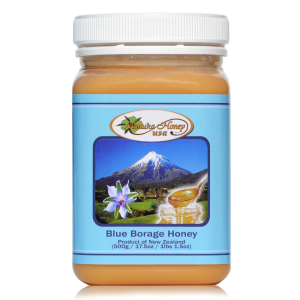 A Sweet and Spicy Dip for Any Occasion
Just because the warm weather has come to an end doesn't mean that the gathering of family and friends has to end as well. Even though the temperatures are dropping, we are still making time to get together with our loved ones and share a meal around a dining room table, instead of a picnic table. With the number of parties, football tailgates and other gatherings we will be going to over the next few months, it is important to have some go to recipes to bring along and share with everyone.
One great, simple recipe that is great to bring to a football party or potluck get together is the Blue Borage Honey and Sriracha Chicken Dip. This sweet and spicy dip is very easy to make – and since the crockpot is used it basically makes itself – and is something that and quickly be thrown together for that last minute invitation. The combination of honey and sriracha is something that will appeal to many people and definitely a recipe they will be requesting that you bring to the next event!
Ingredients for Blue Borage Honey Sriracha Chicken Dip:
1 lb. boneless skinless chicken breast (sliced)
8 oz. cream cheese (softened)
1 cup shredded cheese of choice (white cheddar recommended)
¼ cup chicken broth
2 – 4 tbsp. Sriracha
2 tbsp. of blue borage honey
1 tsp. hot sauce
Directions for Blur Borage Honey Sriracha Chicken Dip:
Clean and prepare a crockpot for cooking.
Place the sliced chicken breast in the bottom of the crockpot.
In a small bowl, whisk together Sriracha, chicken broth, blue borage honey, and hot sauce.
Pour the blue borage honey mixture over the chicken in the crockpot.
Cover the crockpot and set the crockpot to cook on a high setting for 2 to 3 hours or on a low setting for 4 to 6 hours.
Once the chicken has been cooked through, shred the chicken and allow it to soak in the blue borage honey mixture in the crockpot.
Add softened cream cheese to the chicken and blue borage honey mixture and stir until the mixture is smooth.
Recover the crockpot and cook on a high heat setting for an additional 20 to 30 minutes.
Leave in the crockpot and serve warm or transfer to a serving dish and serve alongside tortilla chips.
Sit back and enjoy!
If you need Blue Borage honey to make this delicious recipe, please click here.
---