July 06, 2017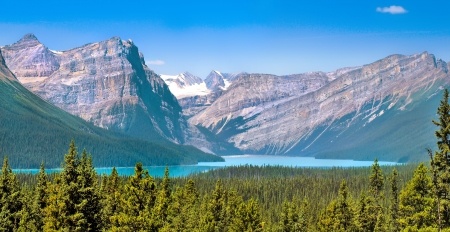 Bee Colony Collapse, Honey Bees
Just as the United States has been working to bring honeybee numbers back up to safer levels, so have our northern neighbors up in Canada. With researchers working constantly to ensure the country's pollinators, including honeybees, are healthy, at least one from the University of Guelph has noticed how ordinary citizens are putting in the extra effort to help the ailing pollinators, including planting bee-friendly flowers, weeds, and crops in public spaces and in backyard gardens. "It's great that people are getting involved," Nigel Raine, the Rebanks Family Chair in Pollinator Conservation with the University of Guelph, said.
Canada's Effort
Raine continued, "The health of our pollinators is essential for sustainable agriculture and supporting natural ecosystems." In more urban areas, for instance, conservational programs like Bees Matter are providing gardeners with beneficial plant varieties for all pollinators. As well, farmers, especially those out in Ontario where pesticide-related bee losses are down, are reportedly more aware of pro-pollinator production practices and have been executing them accordingly. Considering they are responsible for providing a lion's portion of the pollinating opportunities for bees, this is a vast improvement over years past.
Record Years
This year, nearly 800,000 bee hives are actively being used, which is about ten percent more than the previous year, 2016, a record year in and of itself. In fact, this has largely been the trend of growth for bee hive numbers since the later end of the 1990s. As well, this positive trend for honeybee numbers continued in the rates of overwintering hive losses, which improved in both the winters of 2015 and 2016 after a crippling winter in 2014. By the word of Kevin Nixon, an Alberta beekeeper and the Canada Honey Council's president, prospects are improving everywhere within the country's borders.
"There's a misunderstanding that the honeybee population is collapsing, but that's not true," said Nixon, whose association represents at least 9,500 Canadian beekeepers. "In cities and on farms, everyone is pitching in to save bees." Agronomist Gregory Sekulic, who works for the Canola Council of Canada, also stated, "Farms and beekeepers everywhere are doing a great job. We're seeing a lot of good beekeeping in this country."
More Biodiversity
With this motivation being so present among the populace, more programs continue sprout up to offer assistance and solutions regarding pollinators and Canada's biodiversity. One voluntary program called Alternative Land Use Services (ALUS) currently has over 700 ranchers and farmers participating, with the goal being to help fund smaller ecological projects geared toward clean air, water, and pollinator-friendly biodiversity. By 2018, ALUS hopes to bring 25,000 acres of farmland into the program.
Copyright: jakobradlgruber / 123RF Stock Photo
---