April 23, 2020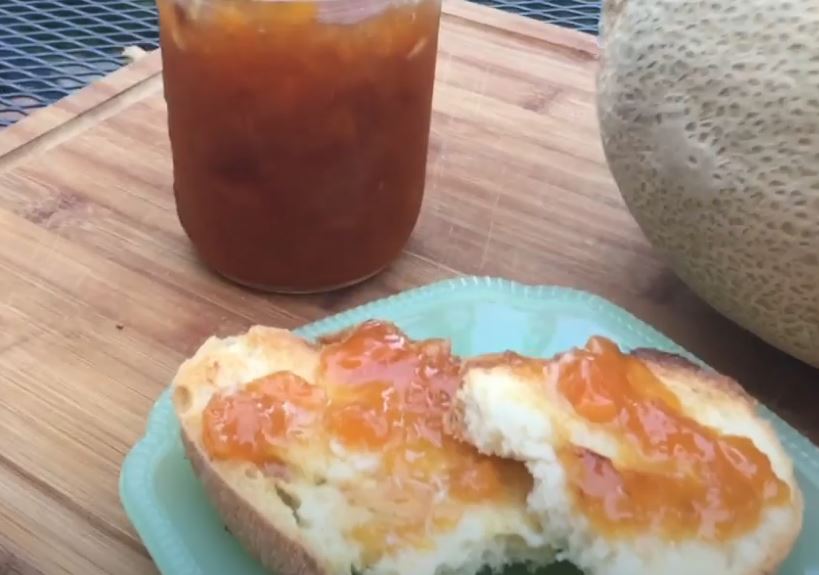 Homemade jams are great and with all of our favorites coming back into season, you will love this recipe for cantaloupe honey jam. Read more...
There is nothing like the summer and fresh fruit coming into season. If you are lucky enough to have a local farmer's market in your area, you know exactly what I mean. Rather than have to suffer through off-season fruit at your local supermarket, you get the fruits of local farms that harvest and go right to market.
Growing up in the PA/NJ area, we had some great local farms. June, July, and August were some of the best months for melons, berries, corn, watermelon, and tomatoes. This also happened to be the time of year my father would break out the glass jars and start making jelly, jam, and preserves. For these to be their best, you needed fruit at its best, and that meant right from the farmer's market.
For this recipe, we are going to make something a bit off the norm from what you would see at your local market. Cantaloupe at its best is still not quite as sweet as other melons or really any other fruit, for that matter. So, for this particular recipe, we like to give it a nice boost with some raw honey.
Cantaloupe Honey Jam Ingredients:
1 cup sugar
½ cup raw honey
1/3 cup lemon juice
4 cups fresh cantaloupe (coarsely chopped)
1 teaspoon kosher salt
1 teaspoon powdered pectin
To Make:
Using a medium saucepan, bring one cup of water and cantaloupe to a full boil.
Once water is boiling, briefly remove from heat and lightly mash cantaloupe (use a mashed potato masher if you have one, but don't mash them all the way down – you still want chunks of cantaloupe in there).
Add sugar and lemon juice.
Lightly stir to combine and bring up to a boil (continuously stir).
Continue to cook mixture for about 15-20 minutes, until it thickens.
Add honey, salt, and pectin and while stirring, bring mixture back to a boil and continue to stir and cook for an additional two minutes.
Remove from heat and allow to cool.
When mixture has cooled, transfer to jars, cover, and put in refrigerator to store.
As long as jams is kept chilled, it should hold for about a month.
If you need to order raw honey to make this recipe, please click here. And, remember, we offer FREE shipping on all orders of $150 or more.
Recipe via bon appetit, Photo via Twin Cities Adventures YouTube Video Screenshot
---