July 28, 2016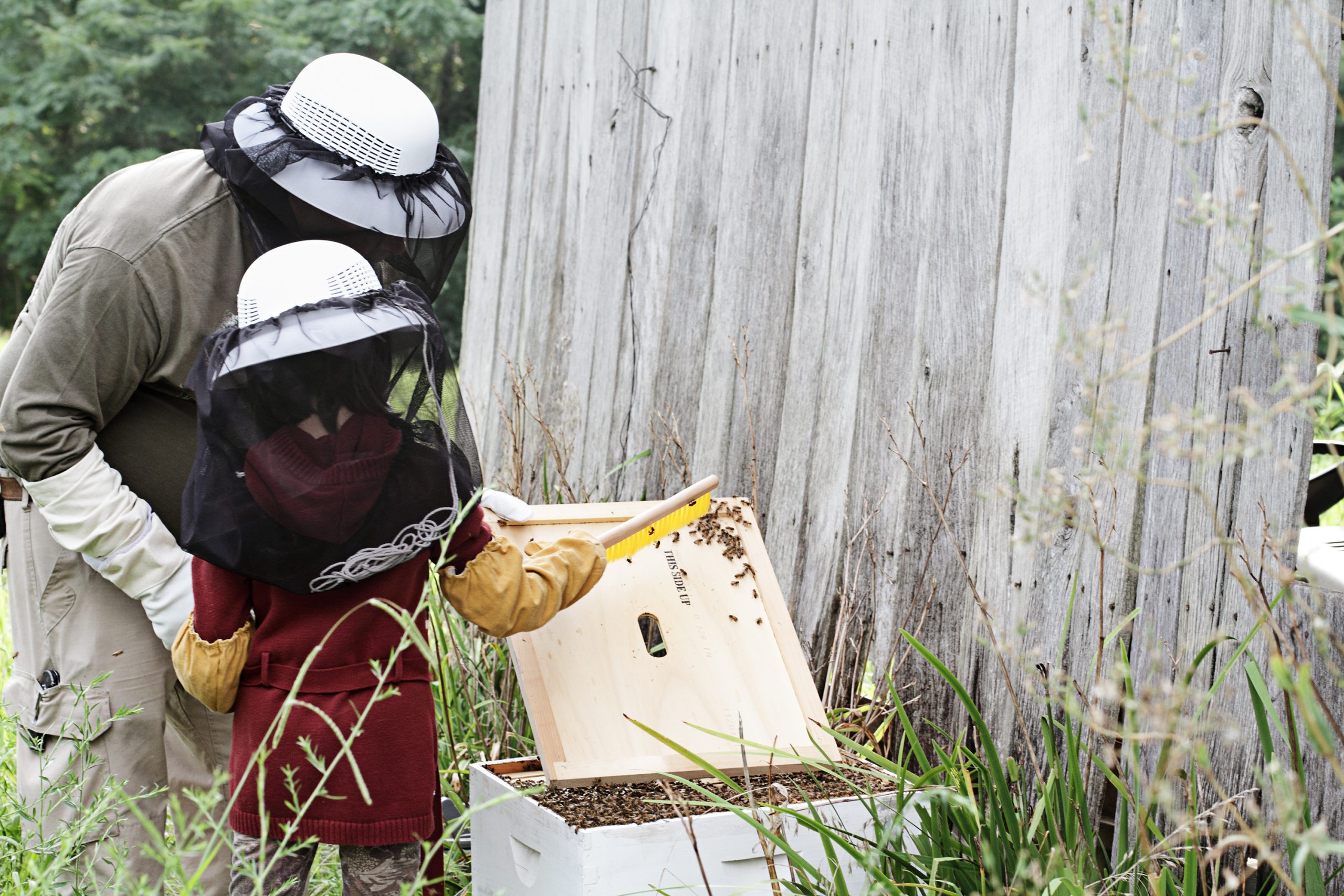 Honey, Honey Bees, Honey Industry
While most of us would likely shudder at the idea of working with honeybees and maybe getting stung, Lila Cade, a six-year-old from Carthage, MO (who would more than likely proclaim herself "six and two-thirds"), has no such fears and works with bees every day in her backyard with her father, Ben Cade. Lila, despite her age, is a trained beekeeper who keeps three hives (or nucleus colonies) and is the owner of her own business, Little Honey's Bee Company, which is registered to sell honey. While many beekeepers would likely call their keeping bees a hobby or even a vocation, for Lila, this is a job she takes seriously.
In a recent presentation at Missouri Southern State University's Child Development Center, Lila shared her passion with her younger classmates (three to five-year-olds) in a 40-minute presentation, where she talked about a hive's structure, the honeybee's life cycle, and how honey is made, from pollination to harvesting. Only once did she stop to check with her assistant (her mom, Lindsay), who was holding up demonstrative slides, about how to say the word 'fermentation.'
During her presentation, she said, "One reason bees are so important to us are bees help our food grow, bees help trees grow, bees make honey." When the younger kids asked questions and interjected with stories of being stung, Lila showcased her all-white bee suit with its net hood and gloves. "You need to protect them," Lila cautioned, since people hurt bees more than bees hurt people. "When they sting you, their butts fall off, and they die." Despite the news crews and cameras in the room, Lila didn't blink, eventually letting the kids line up and taste the honey she and her dad had harvested.
In terms of where this interest in bees came from, Ben and Lindsay suspect their daughter picked up on their idea of being environmentally friendly and "that social consciousness…She's always been very inquisitive, and she wants to know about everything." Lila eventually joined her dad at the Joplin Area Beekeepers Association, and for months, they both went to the training and educational sessions, making Lila the youngest student the teachers had ever seen. Ben said he was careful in choosing a reinforced suit for Lila once they bought gear and the hives to ensure "she was very protected," but even then Lila never showed fear of bees. When she and Ben first transferred the bees over, Lila was nudging them into the hive by hand. "She's always felt very comfortable," Ben said.
"It was very important to us that we raised a critical thinker," so much so that Lila has skipped a grade in school. Every weekend, Lila and her dad "go through" the bees, making sure they're flowing through the hive in the correct direction, but Lila tends to go out to the hives at least once a day. "Sometimes we like to just go out there and look at the bees, right, Lila?" Ben said after the presentation, sharing a look with his daughter. Lila smiled back at this, bonding with her dad over their shared love of bees and helping them.
---