June 11, 2015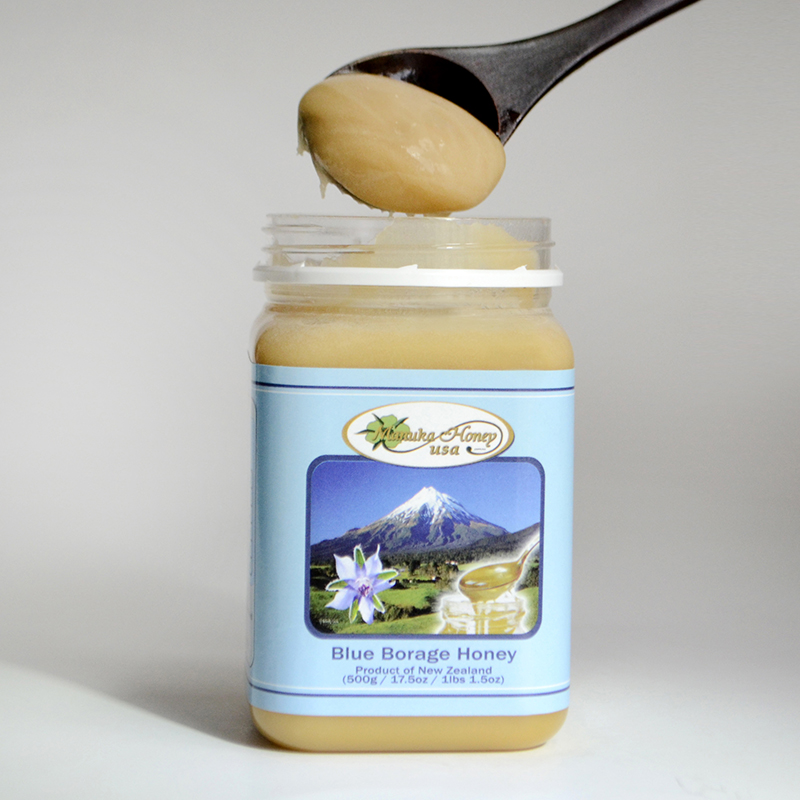 The Same Great Flavor with Less Cost!
Many people love to use raw, organic honey in their cooking but in some cases it can be very expensive! One type of organic honey that is great for cooking and less expensive is Blue Borage Honey. Blue Borage Honey has a delicate, herbal, mild scent that is pleasant and tastes great on scones, toast, biscuits, added to iced tea, and even as a substitute for jelly on a peanut butter and jelly sandwich! Additionally, this type of honey is a great addition for meat marinades and barbeque sauce.
Blue Borage Honey is derived from the blue borage bush that can be found on the South Island of New Zealand. This plant produces small blue flowers, helping it to get its name. Blue Borage Honey has very high fructose levels, which adds a great level of sweetness to any dish and the lower cost makes it the perfect honey for cooking and baking. This blue borage bush is also referred to as "vipers bugloss," a term that dates back to herbalist William Coles who first described the plant in 1656.
"Its stalks (stem) all speckled, like a snake or viper, and is a most singular remedy against poison and the sting of scorpions," wrote Coles about the blue borage bush. The plants Latin name – "Echium Vulgare" – comes from the Greek word for viper "echis" and the "bugloss" portion of the name comes from the Green word for ox tongue, referencing the plants tongue-like shape. The Viper Bugloss or Blue Borage Bush grows mainly in the pure air and clean soil of the valleys, meadows and Alps of South Island.
Since Blue Borage Honey has such a high fructose level, it takes some time for the honey to crystalize, making it ideal as a sweetener in teas, coffees and other drinks. This type of honey is also a great alternative to sweeteners in baked goods like muffins, cookies, and cakes as well as a great spread for toast, scones, and biscuits. Although enjoyed by many, the creamed, herbal, mild taste is very appealing to men, although women enjoy this type of honey very much as well.
Blue Borage Honey is a great alternative not only to traditional sweeteners but also to other types of raw, organic honey that can be very expensive. In many cases, individuals do not want to use such an expensive product in their day to day cooking, but wish to have the naturally sweetened taste of great, raw honey. Come back later in the week for a great barbeque recipe using Blue Borage Honey!
If you would like to order this product from ManukaHoneyUSA.com, please click here.
---