December 07, 2018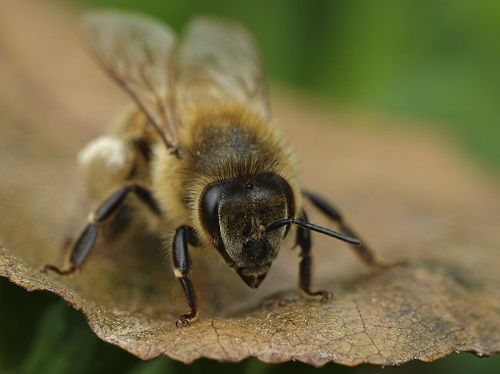 In the past 10-15 years, honey bees and other bee species all over the world have been seeing declining numbers, much to the dismay of beekeepers everywhere as well as anyone who enjoys the sweet taste of natural raw honey. With this knowledge in mind, many nations are making efforts to help the ailing pollinators, and a study recently published in Nature Communications may offer an incredible contribution to that fight.
Specifically, a team of researchers from the United Kingdom's University of Edinburgh mapped out the complete genetic make-up of the UK's native honey bee. They also analyzed the genetics of bacteria as well as other organisms within honey bees in order to shed light on new emerging diseases threatening honey bee colonies. The researchers have said their findings may help in safeguarding native honey bee colonies from infectious diseases via better health monitoring. Given that bees have a crucial part in helping pollinate wild plants and crops, minimizing risks to their populations is absolutely vital.
Knowing this, this team of researchers, as stated previously, analyzed the complete genetic make-up of the UK's native honey bee colonies and compared these with bees that were recently imported. They discovered that honey bees from Scottish-originated hives were genetically similar with the dark honey bees of the UK, despite strains from southern Europe having been imported for a long time.
This research has proven to be very fruitful for the Edinburgh research team, who operate out of the university's Roslin Institute, as it was long believed native UK honey bees were endangered like several bee strains within the United States. These bees' consistent numbers may suggest the native bees are much better equipped to survive cooler climates compared to their southern European relatives.
Regarding the research on bacteria and similar organisms within honey bees—the metagenome, as it's called—the Edinburgh team found organisms that hadn't been previously seen in the honey bees before, and it's possible they're related to a disease. It's also possible that hives infected by these bacteria could be more vulnerable to other similar infections.
According to Dr. Tim Regan, who is a postdoctoral research fellow with the Roslin Institute with the University of Edinburgh, "We have created a platform that could revolutionize how we monitor threats to honey bees and maintain their health. The decreasing cost of DNA sequencing could potentially allow this type of analysis to become routine."
Photo By DennisJacobsen
---