May 03, 2015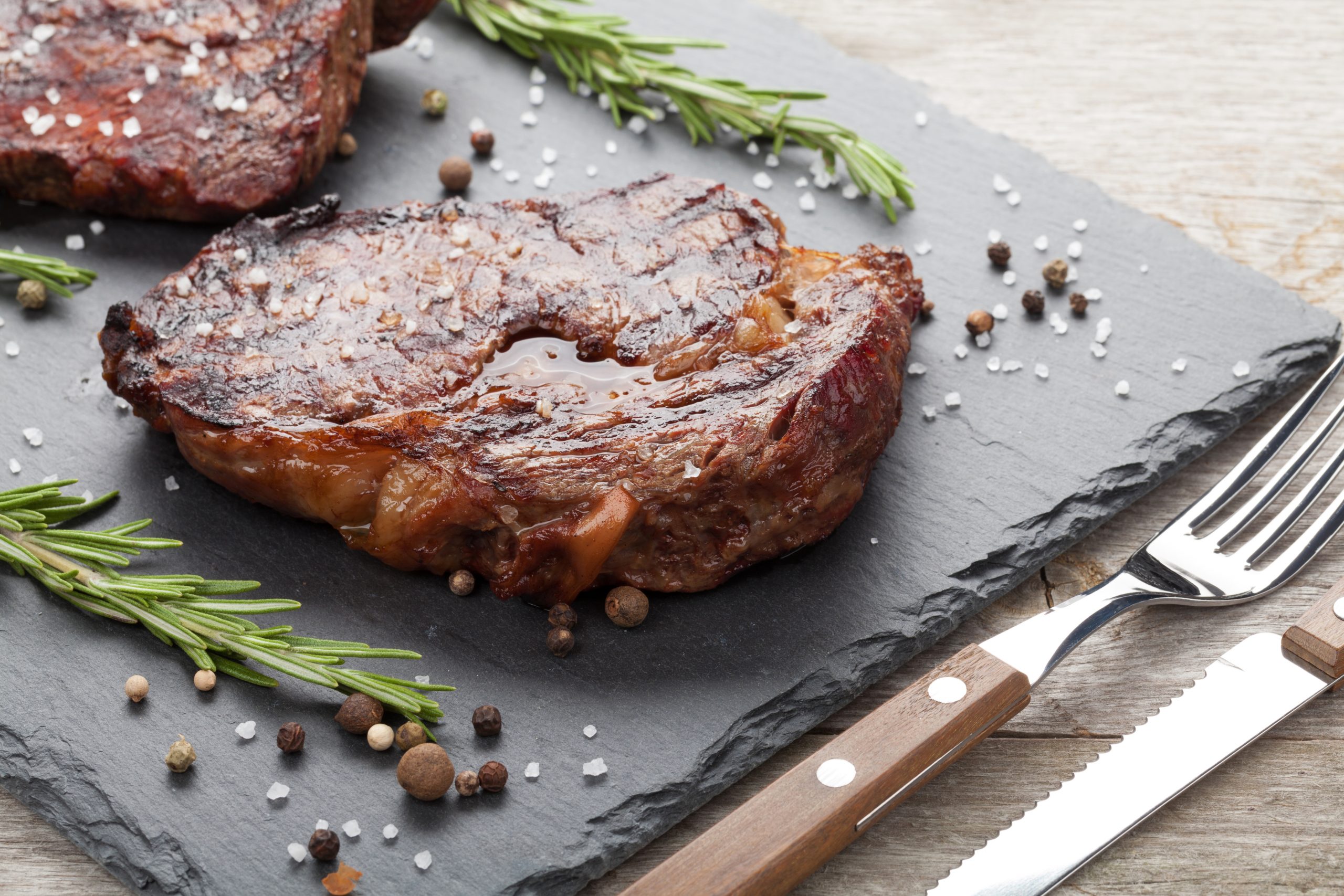 Eating Healthy, Eating Healthy, Honey Recipes
An Amazing Steak Sauce Made with Honey
We often do not think of putting sweet and savory or sweet and spicy together, but when we do, the flavor is out of this world! This is best exemplified in a recipe created by famous chef Bobby Flay – this rib-eye with chipotle honey glaze is the perfect combination of savory, spicy and sweet. When you are looking for a simple recipe that is outside of the box and combine the many benefits of organic honey, this grilled rib-eye steak meal will delicious honey infused glaze.
Ingredients for Rib-Eye Steak with Chipotle Honey Glaze:
- Rib-Eye
o (4) 14 to 16 oz. rib-eye steaks
o Cilantro sprigs
o Canola oil
o Salt
o Pepper
- Chipotle Honey Glaze
o ½ cup honey
o 2 tbsp. canola oil
o 1 tbsp. Dijon mustard
o 1 tbsp. chipotle puree
o 1 tsp. salt
- Roasted Red Pepper Relish
o 2 poblano peppers (roasted)
o 2 red bell peppers (julienned)
o 3 cloves garlic (roasted and coarsely chopped)
o 3 tbsp. olive oil
o 2 tbsp. flat leaf parsley (chopped)
Directions for Rib-Eye Steak with Chipotle Honey Glaze:
1. In a small bowl, whisk together honey, canola oil, Dijon mustard, chipotle puree, and salt. Set aside.
2. In a large bowl, combine roasted poblanos, red peppers, garlic, olive oil and parsley. Mix until well combined and set aside.
3. Clean and prepare the grill for cooking. Place the rib-eye steaks on the grill and cook for 5 to 6 minutes on each side until the outside is slightly charred.
4. During the last minute of grilling, liberally brush the chipotle honey mixture on both sides.
5. Remove the steaks from the grill and brush again with chipotle honey mixture.
6. Allow steaks to rest for 5 to 10 minutes before serving.
7. Serve steaks with additional chipotle honey sauce on the side and a dollop of red pepper relish on top.
8. Enjoy!
---