March 01, 2020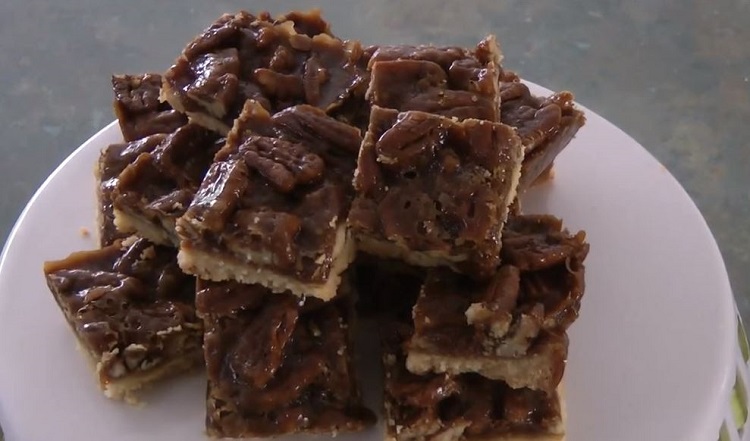 If you are looking for a homemade energy bar or just a great treat, you are going to love this Homemade Caramel Pecan Bars recipe. Click here.
Since the winter season is just about over, this means many of us can finally get out of our houses and back outside to exercise. Be it running, riding, or some other type of endurance sport, you are going to need the energy to keep that workout going strong. I am a HUGE believer in making homemade energy bars over the store-bought, processed version. In addition to being healthier, you get to handpick the ingredients to include all your favorites.
This particular recipe is good in the fact that it can serve as an energy bar for exercising, fix that 3:00 p.m. craving you get at the office without giving you sugar overload or wrecking your dinner, as well as being a treat the kids will enjoy.
Now, I normally do not recommend cooking with UMF+ Manuka honey, but the rich caramel flavor works exceptionally well for this particular recipe. If, however, you find that a bit pricy, you can substitute Pohutakawa honey, as the slightly salty aftertaste works great with natural sweetness of these ingredients to add a bit of a unique flavor to the bar.
Ingredients for Homemade Caramel Pecan Bars
3 ½ cups pecans, chopped coarsely
2 cups all-purpose flour (I substitute almond flour)
2/3 cup powdered sugar
¾ cup cubed butter
1/3 cup brown sugar, firmly packed
½ cup UMF 16+ Manuka honey
2/3 cup butter
3 tablespoons of whipping cream
To Make Homemade Caramel Pecan Bars:
Preheat over to 350 degrees Fahrenheit
Line both sides of a 13"x9" baking pan with foil and lightly grease the foil (should be enough foil used to hang just slightly over the sides of the pan)
Spread pecans out on separate sheet pan and bake for eight to 10 minutes (stir pecans around after five minutes) (should be lightly toasted and fragrant)
Using a food processor, combine flour, powdered sugar, and 3/4c of butter pulsing five or six times until the mixture looks like coarse meal
Evenly spread the mixture on the greased pan, going about ¾" up the side of the pan
Place pan in the oven and bake for about 20 minutes (edges should be lightly browned) DO NOT TURN OFF OVEN
Remove from oven when done and allow to cool on a wire rack
In a medium saucepan, add brown sugar, honey, and butter, heat over medium-high heat until boiling (stir continuously or you will burn the mixture)
When the mixture comes to a boil, add toasted pecans and stir
Pour mixture into the prepared crust and return to oven for 25-30 minutes (mixture should be golden and bubbling)
Allow to cool on a wire rack for 30 minutes, then lift bars out of the pan using the sides of the foil as handles
Move over to a cutting board, then cut into desired pieces
If you need to order honey to make this recipe, please click here. And, remember, we offer FREE shipping on all orders of $150 or more.
Recipe via My Recipes, Photo via My Sweet Ambitions YouTube Video Screenshot
---