February 04, 2019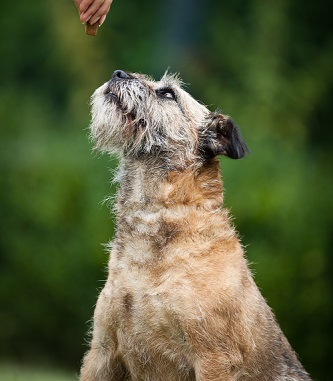 As any real dog owner will tell you, dogs are members of your family, and just like your kids (and yourself), they deserve a treat every now and then. Fortunately, for your four-legged friends, one of the easiest ways to treat them is with these easy-to-bake Manuka honey sweet potato biscuits.
This recipe is especially ideal for anyone with babies at home, as it calls for sweet potato flavored baby food. This saves you the trouble of having to cook down sweet potatoes while also giving your dogs a flavor they will absolutely love. If you think these treats are the right ones, then let's get started on those Manuka honey sweet potato dog biscuits.
Ingredients for Manuka Honey Sweet Potato Dog Biscuits
5 ounces of low-salt baby food, sweet potato flavored
3/4 cup and 1 tablespoon of whole wheat flour
1 tablespoon of Manuka honey
1/4 cup of rolled oats
1 egg, whisked
Directions for Manuka Honey Sweet Potato Dog Biscuits
Prep time: 5 min. Cook time: 30 min. Total time: 35 min. Yield: 2 dozen.
To begin, preheat your oven to 350 degrees Fahrenheit on the Bake setting. Line a baking sheet using parchment paper before setting to the side.
In a medium-sized bowl, throw in the sweet potato flavored baby food, the whole-wheat flour, the Manuka honey, and the rolled oats. Using a solid spatula, mix everything together until well blended. Now, dump the contents onto a work surface you have lighted floured and start kneading the dough together.
Roll or pat the dough so that it has a thickness of a ¼-inch to a ½-inch. From there, use cookie cutters that are a suitable size for your dog and start punching out shapes until you have used all your dough. Try sticking to one to two similarly sized shapes in order to ensure the biscuits will bake evenly.
Place the cutout treats onto your readied baking sheet. Using a small bowl, whisk a large egg, and then use the egg wash for brushing the cutouts lightly.
Bake the biscuits between 25 and 30 minutes until they have become golden brown in their color and appear crisp. Rotate the baking sheet halfway through baking. Once you have removed the treats from your oven, allow them time to cool in the pan before you start treating your dogs to the new biscuits.
These dog biscuits can be stored at room temp inside a sealed, airtight container for up to two weeks. If you want to store them longer, you can keep the treats inside your freezer for up to three months.
If you need to order Manuka honey to make this recipe, please click here. And, remember, we offer FREE shipping on all orders of $150 or more!
Photo By lightpoet
---