August 09, 2020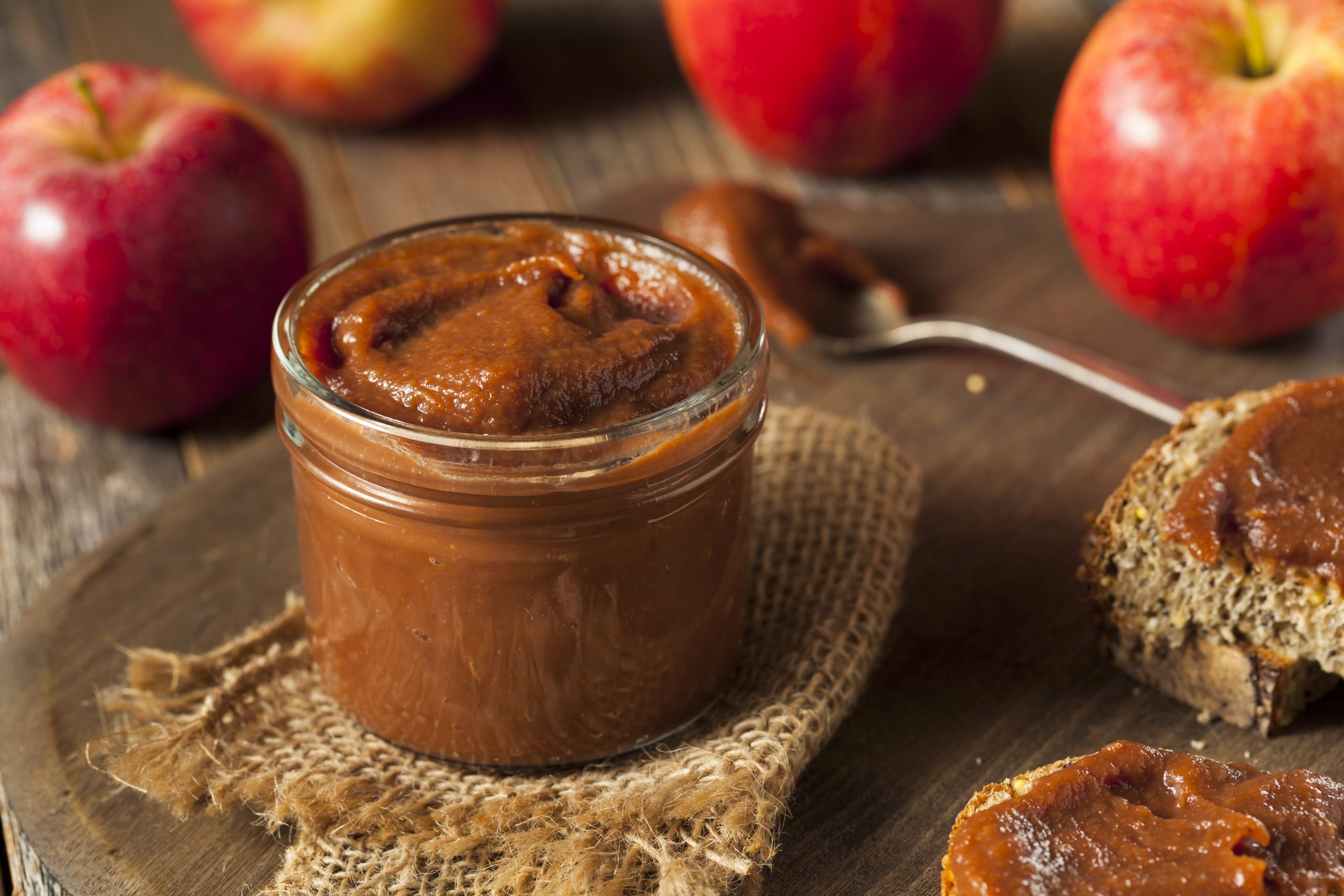 This recipe adds a nice punch to your apple butter with some raw honey!
Apple butter may be one of the most diverse spreads you buy or make. I remember having this as a child and it being a true treat. What was better after a day of playing outside than a big piece of thick-cut bread with some apple butter on it? As an adult, along with eating it on its own, I have also come to find out this spread can be used in a variety of dishes, working well with both chicken and pork.
Before we get into this recipe, how about a quick history lesson on its origins? Apple butter has been around since the middle ages but really came to modern-day prominence in colonial America as a way to make use of the apple crops. Even though it is called "butter," there is no dairy at all in the product. As mentioned above, it can be used on its own, served as a condiment, as well as being used as an ingredient in a wide variety of baked goods. While it is still popular today, it is hardly as common as it was in the middle ages and early colonial America.
Ingredients:
3c apple cider
2 pounds apples (cored, peeled, and chopped)
1/3c raw honey (UMF+ Manuka honey's flavor is perfect for this)
1t ground cinnamon
1/2t ground cloves
1/2t ground allspice
To make:
Over medium heat, pour cider into a large saucepan and boil for 15 minutes
Stir the apples into the cider and reduce heat
Cover the saucepan and allow to simmer for about an hour
Continue to stir while cooking
When apples are softened, remove from heat and mash with a potato masher
Add honey, cinnamon, cloves, and allspice
Return the saucepan to the stovetop and cook on low heat (uncovered)
Continue to stir until mixture thickens
Once the mixture has the proper thickness, remove from heat and allow to cool
Once the apple butter is cool, transfer to jars and refrigerate until you are ready to serve
If you need to order some raw honey to make this dish, please click here. And, remember we offer FREE shipping on all orders of $150 or more.
Recipe via All Recipes. Photo By bhofack2 (Envato Elements)
---