September 06, 2015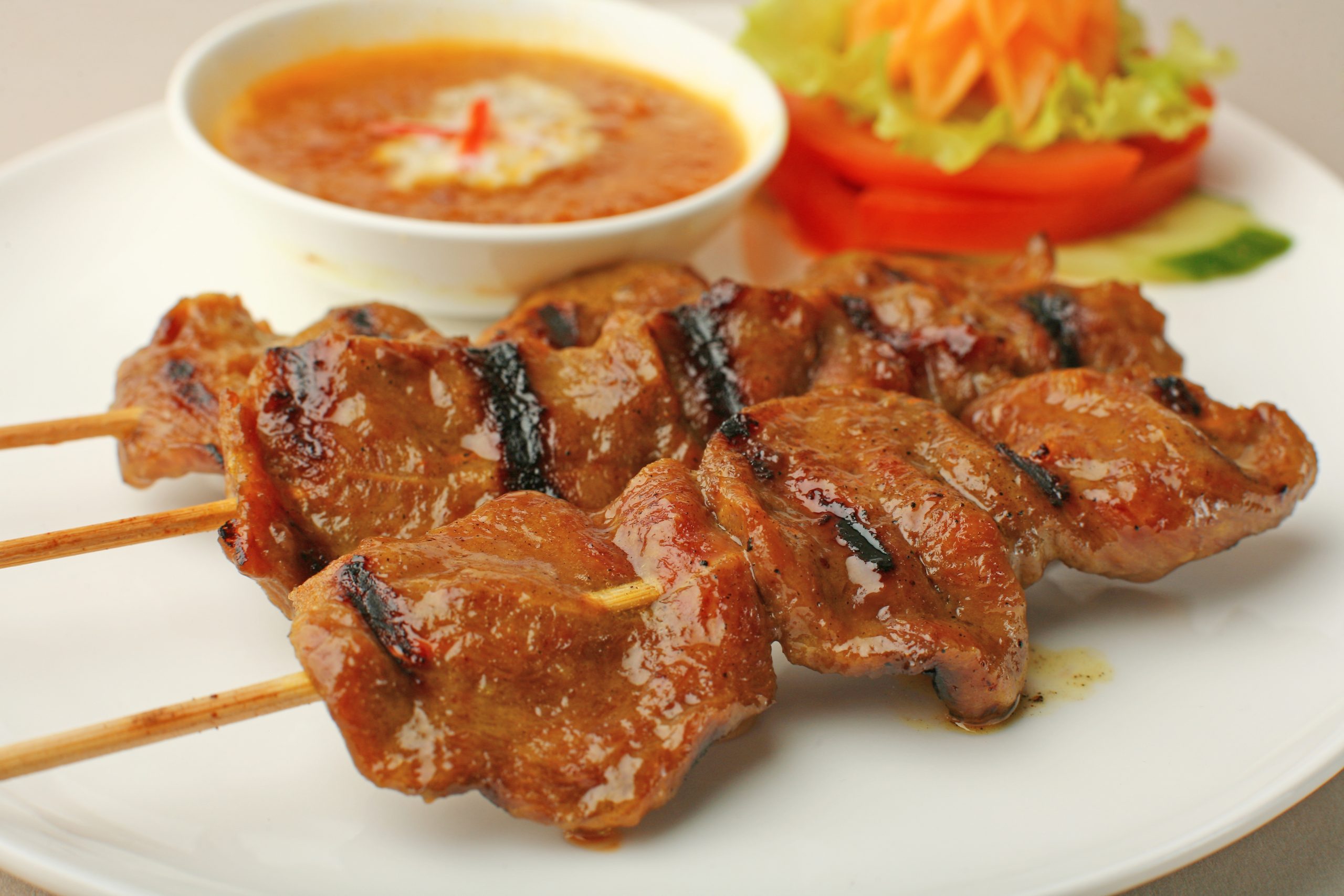 A Delicious Honey Marinated Beef Recipe
When we think of using honey in cooking, we often automatically assume it is best used for baking as a natural and more flavorful sweetener. But, have you ever considered using it as a marinade for steak? What about marinating steak and serving it on skewers. When you're ready to think outside the box when using honey in your recipes, give this recipe for beef satay a try!
Ingredients for Honey Beef Satay:
¾ lb. New York strip steak or steak filet (trimmed of fat)
½ cup soy sauce
2 tbsp. vegetable oil
1 tbsp. Blue Borage honey
1 tsp. red pepper flakes
½ tsp. ground turmeric
½ tsp. ground cumin
(24) 6 inch wooden skewers
Directions for Honey Beef Satay:
In a large bowl, soak wooden skewers in water for 30 minutes to one hour. Drain water from the bowl and pat skewers dry.
Using a sharp knife, cut the steak or filet into 24 long strips.
Thread each steak strip into a wooden skewer, carefully weaving the steak strip back and forth along the length of the skewer.
On a baking sheet or large platter, arrange the steak skewers and cover with plastic wrap.
Refrigerate the skewers until ready to cook.
In a small bowl, combine soy sauce, honey, red pepper flakes, turmeric, cumin, and vegetable oil – this should be done about 30 minutes before grilling the steak skewers.
Pour the honey mixture over the steak skewers making sure to turn the skewers to get the steak fully coated.
Allow the steaks to marinate for 20 minutes at room temperature.
Clean and prepare the grill for cooking. Preheat the grill to medium high heat.
Cook the steak skewers between 1 and 2 minutes total depending on the desired rareness of the meat.
Transfer skewers to a serving platter. Serve with desired sauce over top or on the side and enjoy!
The smokiness the steak will receive from being cooked on the grill will partner well with the sweet flavor the honey gives to the marinade. This dish can be paired with a number of different sides including grilled vegetables and jasmine rice. This recipe is so simple it would be great for a quick weeknight meal but special enough to serve at your next party or social gathering!
If you need to order some Blue Borage honey so you can make this recipe, click here.
---