July 15, 2019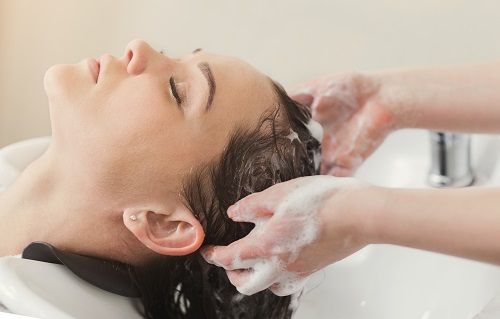 In a recent post, we discussed how honey can be used as a skin care hack. This time around, we want to highlight how honey can be used in your hair care regimen. It may not seem like the ideal item to put in your hair, but you will be amazed at how well it works as well as some "in a pinch" fixes that honey can be used for.
The Honey Hair Mask
This time of year, your hair can get extremely damaged and may need a little love to get its normal look and feel. This is especially true for those of you that love to spend time in the water, especially pools. All that chlorine can really do a number on your hair.
A honey hair mask is very simple to make. Just combine equal parts raw honey with coconut oil, then apply the honey hair mask to your hair right after the shower when it is still damp. Allow the mixture to soak into your hair for about 15 minutes, then rinse it out with warm water. You should immediately notice the difference in how soft and luscious your hair feels.
Hair Removal
What do you do when you are on vacation and forgot your bikini wax? Well, you can raid your pantry to make a honey hair removal concoction that will get the job done! All you need is 1T honey, 1t sugar, and a couple of drops of lemon juice. Mix the ingredients together, then place them in the microwave until the mixture thickens. We recommend checking on this every 30 seconds until it is the consistency of a paste. Apply the mixture as you would with your waxing kit and voila, no more hair. You also may notice your skin feels far softer after this treatment than it ever did with your waxing kit.
Boost Your Shampoo
Today, virtually everyone either uses a conditioner or a shampoo-conditioner product. You may be surprised to know honey can actually serve as a moisturizer for your hair. To use raw honey as a shampoo booster, just add a little honey to your hair when you are shampooing and work it into your hair and scalp as you would your conditioner. Rather than wash it off right away, let it sit for a minute or two to work its magic, then rinse it out.
Do you need to buy raw honey to try these honey hair hacks? To get your order started, click here and remember, we offer FREE shipping on all orders of $150 or more.
Photo By Prostock-studio
---