October 26, 2019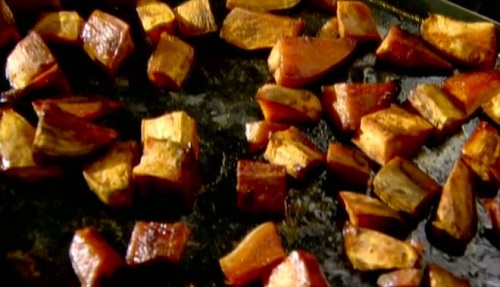 This time of year, sweet potatoes are an absolute staple in the diet. Eating just plain sweet potatoes, as good as they are, can get a bit boring after a few meals. So, we are going to offer two different versions of the same dish to liven up dinner time. This recipe is extremely easy to make and it is far healthier than your standard mashed or roasted Idaho potatoes.
Ingredients for Honey Roasted Sweet Potatoes:
4 large sweet potatoes, peeled and cubed
1/4c olive oil
1/4c manuka honey
1t ground cinnamon
Salt and pepper to taste
1/2c heavy cream or milk (mashed only)
2T butter (mashed only)
1/4c maple syrup (mashed only)
To make cubed potatoes:
Preheat oven to 375 degrees
On a large baking sheet, spray with nonstick spray or line with foil
Lay out potatoes on tray in a single layer
Drizzle potatoes with oil and honey
Sprinkle cinnamon on potatoes and use salt and pepper to taste
Roast in oven for 25-50 minutes
Drizzle potatoes lightly with olive oil and serve
To makes mashed potatoes:
Bring a large of water to a boil
Cook potatoes for 20-30 minutes until tender
Drain potatoes and return to pot
Add cream, butter, cinnamon and honey to pot, the mash using hand masher
Potatoes should be slightly lumpy
Add maple syrup and mash again until syrup is mixed in completely
Add salt and pepper to taste
If potatoes are too thick to your liking, you can add a little more cream or milk to loosen them up
The cubed potatoes are far healthier than the mashed version, but you are definitely going to want to try that recipe for the holidays as a treat. Once you try that recipe, it will be hard to go back to regular mashed potatoes ever again!
If you need to order some Manuka honey to make these recipes, please click here. And, remember, we offer FREE shipping on all orders of $150 or more.
Recipe and photo via Food Network Video
---