July 26, 2020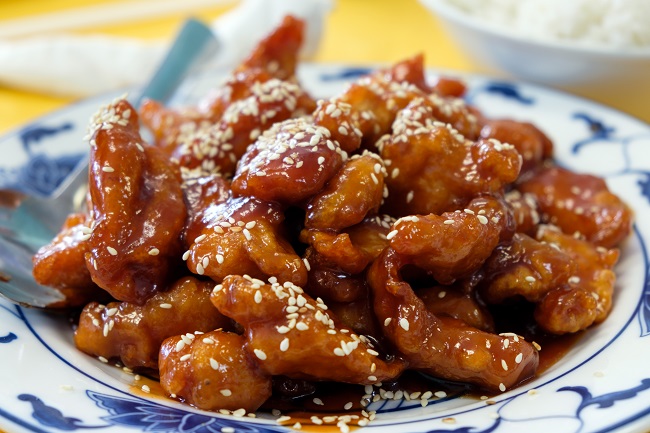 We love using our crockpot and this honey sesame chicken is the perfect recipe to make some restaurant-quality food right at home!
As this pandemic continues, going out to dinner or ordering takeout is quickly becoming a thing of the past. At first, many of us tried to order out to help support local restaurants. Nowadays, though, more and more people are tightening the purse strings and cooking at home virtually every night of the week. That being the case, we have been trying to find some recipes that replicate some of our favorite take out dishes without needing a culinary degree to pull them off.
Crockpot cooking is always great because it takes very little kitchen skill to pull off a restaurant-quality dish. These types of recipes also usually take very little prep, so they can be thrown together rather quickly (as is the case in this recipe) or allowed to simmer all day so you can have a delish meal anytime you decide to do some picking (and you know you love doing that!).
Whenever I order Chinese takeout, it seems as though Sesame Chicken is on the bill, and I am pretty sure it is a favorite or more people than not. The beauty of this particular crockpot recipe is that you can doctor the recipe if you like to add a little more of your favorite flavors. I love a little extra spice, so I also tend to go a little heavy on the raw honey as well as adding a little hot sauce, but that's just me!
Honey Sesame Chicken Crockpot Recipe Ingredients:
5 pounds of boneless, skinless chicken breast (cut into 1" pieces)
1T sesame oil
1/4c honey
1/4c soy sauce
1/4c water (for recipe)
3 garlic cloves, finely minced
1/4t crushed red pepper flakes
3t cornstarch
2T cold water (for slurry)
1t sesame seeds
Optional – hot cooked rice (can be served on the side or chicken can be spooned on top)
Garnish option – thinly sliced scallions
Directions:
Heat frying pan on medium heat
When the pan is hot, add sesame oil and allow to warm
Add chicken in small batches to brown and sear
Using a small bowl, combine raw honey, soy sauce, water, garlic, and pepper flakes
Preheat crockpot to medium heat seating
When crockpot is warmed, add honey mixture and chicken, then cover and allow to cook (cooking time will depend on your crockpot – check user guide)
If sauce becomes too thick to continue cooking, you can add a little chicken stock to crockpot
If you added chicken stock, create a slurry with cornstarch and water, then add to crockpot and stir well (t his will thicken the sauce before removal)
If desired, add rice to plate or bowl, then add sesame chicken, garnish with scallions and serve
If you need to order some raw honey to make this recipe, click here. And, remember, we offer FREE shipping on all orders of $150 or more.
Photo By kenishirotie (Envato Elements)
---