April 16, 2020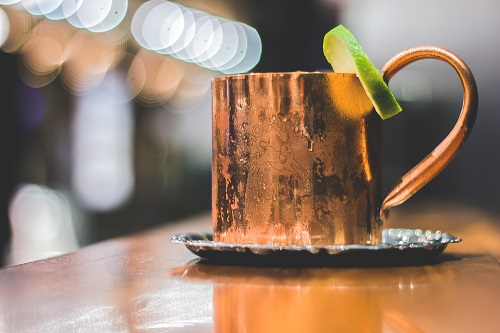 Honey is clearly one of the new preferred drink ingredients but it is also becoming more prevalant in ready-to-drink cocktails and spirits. Read more...
Popular ingredients come and go when it comes to cocktail recipes. We often see new liquors developed from these trends, but very few of them have staying power. Honey, however, seems to be the exception. In recent years, we have seen a massive shift toward healthier cocktail ingredients, as though mixologists are promoting alcohol and well-being, or at least trying to take the stigma away from all drinks being unhealthy.
As this movement has continued to flourish, fresh ingredients have become mandatory for any respectable establishment. Long gone are the days when fruit syrups and mixes are used to make drinks. While fresh lemon, limes, and maybe oranges were typical of the fresh fruit you would see at a bar, now virtually all fruits are fresh at better restaurants and taverns and the list of ingredients is getting deeper and deeper as bartenders are challenged to come up with something truly unique to set their establishment apart from their competition.
As this battle has raged on, honey, more specifically raw honey, has emerged atop the list of preferred alternative ingredients in drinks. In some drinks, especially tequila drinks, this will sometimes give way to fresh agave, but make no mistake about it, this "fresh" sweetener has found a permanent home in drink recipes and alternative cocktails for the foreseeable future. It has also become a staple ingredient in ready-to-drink cocktails and spirits.
One of the reasons honey is becoming more and more popular is because it has been attached to the green movement and the environment. As such, it is becoming a popular ingredient as a way to drive sales for products that will donate some of the proceeds to various environmental causes or that are associated with environmental causes in general. Siponey co-founder Amanda Victoria, a ready-to-drink canned cocktail, stated, "We've identified honeybees as the first step in recovery for the environment. My partner Joseph Mintz is an environmentalist with a background in horticultural studies. We feel an immense responsibility in launching a product that not only tastes great but is overall good for the consumer by using quality ingredients and produced in a way that is environmentally conscious."
She added, "Siponey will contribute to honey bee environmental awareness by supporting the development of private apiary expansion. Each can sold will help build a home for a honeybee, with a significant percent of proceeds going towards saving honey bees."
This is far from the only "standard" product on shelves these days incorporating honey. For instance, mead (a honey-based wine) has made a strong comeback in recent years. Caledonia Spirits has several new products centered around honey, including Barr Hill Vodka and Barr Hill Gin. Several years ago, as flavored bourbons became more popular, many popular brands started to infuse their bourbons with honey to provide a sweeter version that was more enjoyable during the summer, either on the rocks or mixed with soda water. Make no mistake about it, honey is here to stay.
Source: VinePair
---