July 23, 2020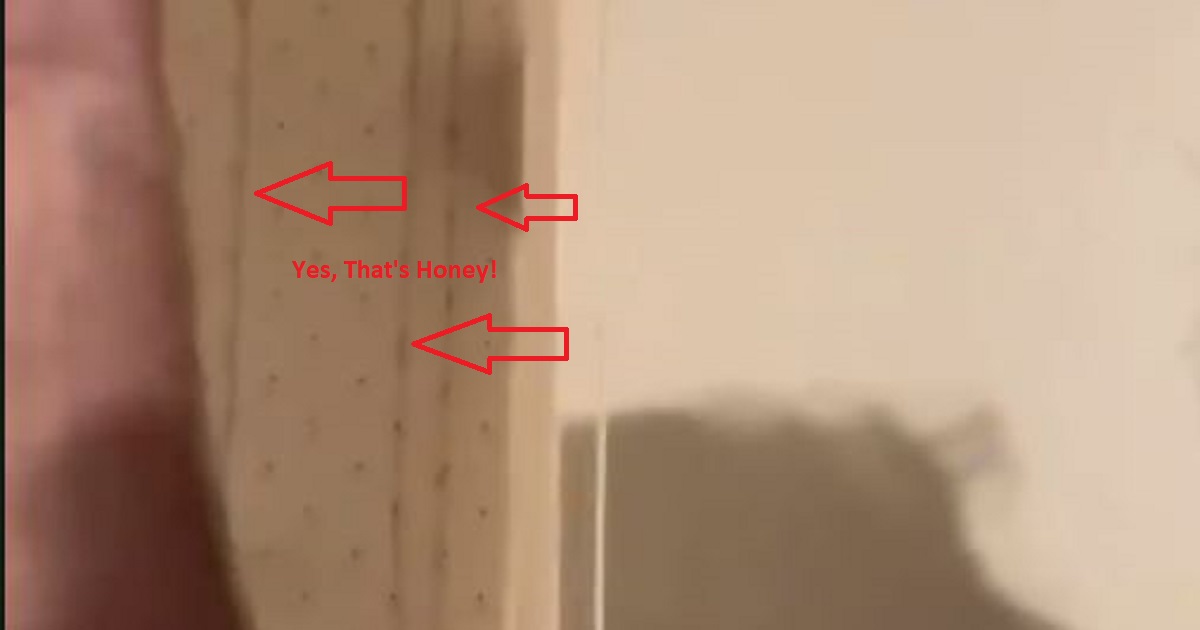 What would you do if you saw honey coming out of your walls?
Imagine, you finally purchased your first home. You needed to save money, so you purchased an older home that had everything you wanted, but it needed a little TLC to make it perfect. Everything is going along fine until one day, you notice some streaks running down your wall. You check a little closer and find out those streaks are sticky and smell funny. Do you dare touch it or taste it to see what it is?
It may sound crazy, but that is exactly what Justin Isabell did when he saw some weird looking streaks coming down his wall. While I would not recommend this testing method for everyone, Justin's method made him realize that he may have a honey bee problem in his home. After all, if the honey was so prevalent that it was literally coming out of the walls, there must be one extremely large colony living within the walls of the home.
Andrea and Justin Isabell had no clue there was a honey bee problem in the home. There was never a threat of the honey bees outside the home and they never heard any buzzing. Yet, there was honey coming from the walls. Andrea stated, "We've never heard any buzzing or anything. When we saw the stream coming down the wall, we just kind of worked our way up."
After a quick investigation, the couple found a spot along the roof where honey bees were entering and exiting the home. When they found the opening, Andrea stated, "And I thought there we go, there's their front door."
So, how did the honey miracle come to be? A local contractor believes due to recent storms, water may have penetrated the hive, more or less serving to overflow the hive, the result of which was honey pouring down the walls of the home. The honey is originally believed to have come from that attic, down through the second story, through the main floor of the home, and down into the basement.
Allan Lattanzi, who serves as a local contractor as well as conveniently being a beekeeper, estimated that there are somewhere between 20,000 and 30,000 honey bees in the Isabell's colony. The Isabells are going to have Lattanzi remove the hive and add the bees to his colonies. Andrea stated, "We know bees are endangered. We want to be able to save the colony and rehome them appropriately and carefully, but the damage done to the house to extract it was concerning."
Source: CNN, Photo via The Sun Video Screenshot (Justin Isabell Facebook)
---