November 09, 2017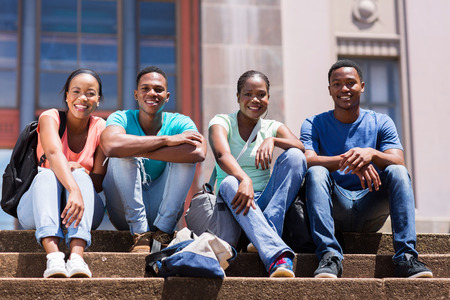 As it did thousands of others, the shooting of Michael Brown on August 9, 2014 forever changed the life of Missouri University student Tiana Glass, who hails from Ferguson. Ever since that fateful day shined an important spotlight on racial issues in the U.S., Glass wanted to give back to her community in some way. Seeing there weren't many black-owned businesses around Ferguson, Glass decided she wanted to start her own business and offer support and encouragement for those who wanted to do the same. The last few weeks saw Glass's dream realized—as a Mizzou senior women's studies major, she started a body and bath cosmetics line after applying to the Missouri Student Unions Entrepreneurial Program for store space at Mizzou.
Grand Opening
In late October 2017, Glass held her business's grand opening in Mizzou's student center. According to Mizzou student Dynasty Avila, who studies health science and works for Glass, the store presents a body and bath cosmetics line that is intended to empower women of color and is also rooted in consciousness and healing of the self. "This is a very important shop that I really haven't seen anywhere before," Avila said. Some of the available honey products, including shower bombs, lotion bars, and bath bombs, are named for various famous women of color, such as Lorraine Hansberry and Miriam Makeba. "I really wanted to embody that idea of blackness and to share that with other people," says Glass.
Identifying with the Mission
Avila believes many Mizzou students can connect to the mission of the store as well as its products. "I think it's a great representation of what our campus looks like. We walk around campus every day, and we don't see stores that are representative for us, especially for our minority identities, on this campus." Although the store focuses on empowering women of color, everyone is free to shop and come in. "Even if you don't identify as a woman of color, you're so welcome to come here and buy things and support a black-owned business," says Avila.
Developing the Business
According to Glass, she developed her ideas for the store in roughly April of last year and subsequently submitted an application to the entrepreneurial program, which selects the student-run business that will occupy the student center's spaces. The process involved several steps, including being interviewed and developing a business proposal/plan. By early July, Glass was starting the store's physical setup, working from scratch and designing everything herself alongside a crew of friends and workers. "I'm really grateful for this opportunity and for the people I surrounded myself with, because without them, I could not have done it. It has been a beautiful struggle—one that I'm so proud of."
Breaking Barriers
After meeting a massively positive reception throughout the whole process, Glass's future goals involve eventually shipping her products around the country in order to gain a broader audience. "It's really revolutionary. For me to be a black woman and to own this is really breaking barriers."
Copyright: michaeljung / 123RF Stock Photo
---