June 03, 2017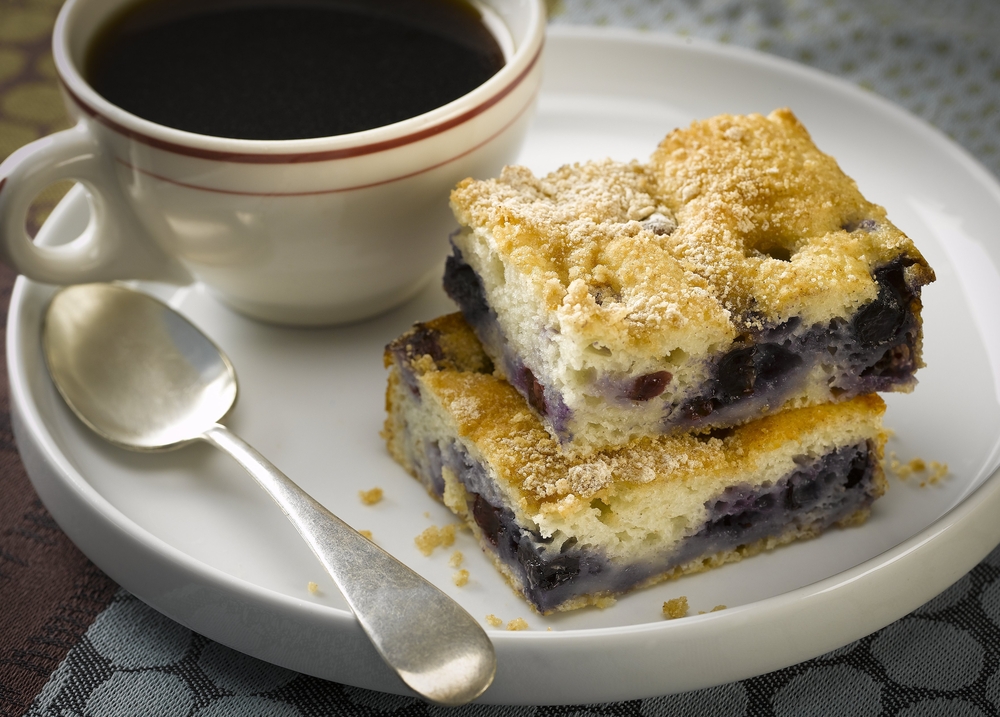 Manuka Honey , Manuka Honey Recipes
Sometimes, people just want to live a little, and this desire usually leads them to try something new and different from their everyday routine. Whether it's reading that book on the nightstand, taking a long overdue vacation, or simply trying out a new dessert recipe, this kind of indulgence is usually just what someone needs. For those who wish to keep it simple for now, one dessert recipe you definitely must reward yourself with is blueberry Manuka honey coffeecake.
Pairing two unique but sweet flavors together, this cake can act as a dessert for after a family dinner, or it can be something extra for a mid-morning cup of coffee. It's completely up to you! Well, if you think you might like to try it out, let's get started on that Blueberry Manuka Honey Coffeecake!
Ingredients for Blueberry Manuka Honey Coffeecake
Coating and Layering:
2 cups of frozen or fresh blueberries
Cornmeal for coating
1 tablespoon of all-purpose flour
2 tablespoons of fresh lemon juice
3 tablespoons of Manuka honey
Flour Mixture:
1-1/2 cups of all-purpose flour
1/2 teaspoon of baking soda
2 teaspoons of baking powder
1/2 teaspoon of salt
Wet Mixture:
2 eggs
1/2 cup of Manuka honey
1/4 cup of milk
1 teaspoon of lemon peel, freshly grated
2 tablespoons of fresh lemon juice
1 teaspoon of vanilla extract
Additional Ingredients:
6 tablespoons of melted butter
Directions for Blueberry Manuka Honey Coffeecake
To begin, cover the base of a greased round 9-inch cake pan using a small coating of cornmeal before layering on the blueberries, distributing evenly. Then, sprinkle the berries with flour and drizzle with lemon juice and Manuka honey. Set to the side.
In a smaller bowl, combine the flour, the baking soda, the baking powder, and the salt. Set to the side.
In a medium-sized bowl, combine the eggs, the Manuka honey, the lemon peel, the lemon juice, the milk, and the vanilla, and then whisk until it is mixed well.
Add the flour mixture, mixing well. Then, stir in the melted butter, mixing it well.
Pour the batter over the blueberries in the cake pan, spreading to cover evenly. Then, bake in a preheated oven at 350°F on bake for about 30-35 minutes or when a toothpick inserted in the center comes up clean.
Let the cake cool in the pan on a wire rack for 10 minutes. Capsize the cake onto a large plate and let it cool further. This cake yields eight servings total.
Nutritional Information – Calories: 340. Carbs: 60g. Protein: 5g. Dietary Fiber: 2g. Cholesterol: 77mg. Fat Total: 10g. Calories from Fat: 27%. Sodium: 415mg.
Enjoy your Blueberry Manuka Honey Coffeecake!
Photo via Paul Horwitz / Shutterstock
---