June 18, 2019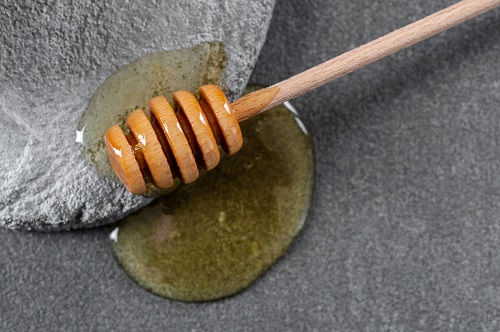 We are always giving you tips on how to use honey and dishes to make and you are bound to get some of that rich deliciousness on you from time to time. Because of the texture, you are going to want to treat the stain right away to ensure it does not mess up your clothing. Give us a few minutes and we will have that stain right out of there for you.
Honey Stain Removal Supplies:
Hydrogen peroxide, vinegar, or lemon juice (for white or colorfast clothing)
Liquid laundry detergent
Spoon
Butter knife
Sponge
Stain remover
Removing Honey Stains Step-by-Step Guide:
Remove excess honey immediately with a butter knife. If the honey has already hardened, do not scrape, just move to Step 2.
Rinse the honey with cold water. This will help to break down the honey and make it easier to remove from the fabric.
After rinsing for several minutes, remove as much of the honey as you can with the butter knife or the course side of a sponge.
For the area remaining, apply some liquid laundry detergent to the area to spot-treat the stain. Allow the detergent to sit for about five minutes.
Turn on the hot water tap and allow water to get as hot as possible. Reverse fabric and allow water to run over stain from behind so it pushes the honey out of the fabric.
Apply stain remover to the area per directions on the product.
Wash clothing item per the instructions on the label.
If the item is white or a colorfast item, you can add bleach to the wash to help remove any other remnants of the stain. You can also use hydrogen peroxide, vinegar, or lemon juice on this step.
Before drying the garment, make sure all of the honey stain is removed. You may have to go back and repeat the process for more stubborn stains.
Now that you know how to remove the stain, how about ordering some that tasty Manuka honey! In addition to Manuka honey, we also offer alternative raw honey products, like Blue Borage and Pohutukawa honey that are ideal for cooking. For more information about these products or to get an order started, please click here.
---