September 04, 2017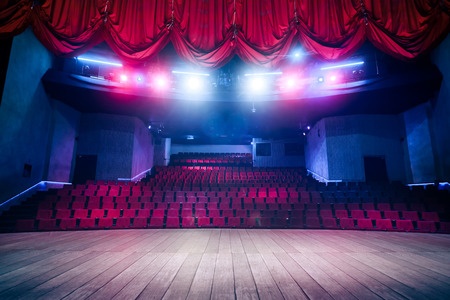 Known for being half of the famous comedy team Key and Peele, Keegan-Michael Key has spent the last 19 years thriving in the realm of sketch comedy, living up to the legacy left standing after fellow comedian Dave Chappelle left the spotlight. However, like his comedy partner, Jordan Peele, whose directorial debut Get Out met near universal praise this past year, Key is also stepping outside of what most people normally expect from him, choosing to go right back into his roots—Shakespearean trained acting.
Back to Shakespeare
Currently, Key is starring in an off-Broadway Hamlet production as Horatio, and his debut on Broadway will take place this fall when he co-stars in Meteor Shower, a new play written by the multi-talented Steve Martin, which will also star Laura Benanti, Alan Tudyk, and Amy Schumer. In returning to Shakespeare, as Key described it, he owes much of it to his girlfriend Elisa Pugliese, a director and producer, when she asked him what he wanted as he moved forward in his career.
"I thought, 'what I'd really like to do is be Jason Bourne and do Shakespeare,'" Key said. This led to regular meetings with Sam Gold, who eventually offered Key his current role as Horatio in Gold's interpretation of Hamlet. Key has even gone on to say that the theater community in New York is small enough to feel like the comedy community he's been part of his whole career.
Maintaining Momentum
"To be in this Hamlet, which is certainly unlike any Hamlet I've seen or anything I've ever generated in my imagination, is beyond thrilling," Key said of his experience. In describing how he's maintained stamina during this interpretation of Hamlet, which is said to be a very taxing show physically, Key says he has been attempting to better his diet. "There's definitely a moratorium on junk food for the time being. I have a portable steamer in my dressing room, so Oscar Isaac and I are constantly steaming and downing Manuka honey. It's been a very athletic production." By protecting and monitoring his voice, Key hasn't lost his voice or ever had a performance so far that lacked the range or power necessary for theater.
Regarding his upcoming play, Key said he couldn't do any better than something written by Steve Martin and having co-stars such as his for a Broadway debut, saying his passions currently lie in interpreting art rather than writing his own. "Hopefully, some muse taps me on the forehead sometime and says, 'Hey, I've got something you should put on paper,' but that's not the direction I'm heading right now," Key said.
Copyright: fergregory / 123RF Stock Photo
---