November 04, 2017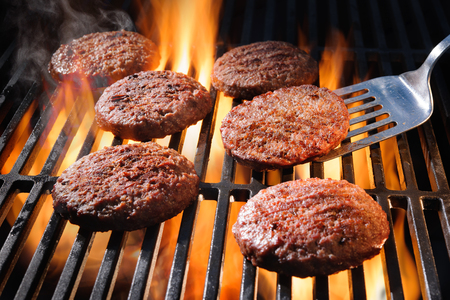 Manuka Honey , Honey, Manuka Honey Recipes
It's hard to beat a solid hamburger any day of the week, but it never hurts to spice things up a bit and add a few unusual toppings to a fairly great setup. One great recipe for this is an Aussie-style burger, which sees the traditional burger and adds egg and pineapple as well as a spicy mayo grilled into a ciabatta bun. Need more convincing? Check out our recipe below and start cooking when your mouth starts watering!
Ingredients for Aussie-Style Burgers
2 tablespoons of Manuka honey
2 cups of seasoned rice wine vinegar
1 teaspoon of black peppercorns, whole
1 teaspoon of coriander seed, whole
2 tablespoons of extra-virgin olive oil
2 teaspoons of fresh ginger, heaping, thinly sliced, and peeled
1/2 teaspoon of dry mustard
1 pineapple, cut into four ½-inch rings, cored, and peeled
1 tablespoon of harissa sauce
Juice and zest of 1 lime
4 tablespoons of mayonnaise
2 pounds of ground beef chuck, not too lean
Black pepper and salt for seasoning
1/2 a stick or 4 tablespoons of unsalted butter
4 eggs
4 slices of pickled beets
4 ciabatta buns
Directions for Aussie-Style Burgers
This recipe makes 4 servings. To begin, combine the Manuka honey, vinegar, peppercorns, coriander seed, olive oil, ginger, and mustard in a medium-sized saucepan. Bring the mixture up to boil and then cook for about 5 minutes.
In a large enough bowl, pour the mixture over the pineapple slices. Then, cover the bowl with plastic wrap and set in the fridge overnight. Combine the harissa, the lime juice and zest, and mayonnaise in another bowl before setting to the side.
Prepare a ridged grill pan or medium-high grill. Remove the pineapple slices from the marinade, and then grill for about 2 minutes on each side.
Season the beef with pepper and salt and make 4 burgers. Grill your burgers (covering only if you're using a gas grill), and turn them over once. For medium-rare, cook for about 6 minutes.
Melt 2 tablespoons of butter and then lightly brush the cut sides of your ciabatta buns. Grill them between 1 and 2 minutes. Spread your harissa mayo onto the buns once grilled.
Over medium-low heat, melt 2 tablespoons of butter in a nonstick pan and add a little bit of salt to the pan as well. Crack one egg into the pan at a time, seasoning the top side with some salt. Let it cook for about five minutes or so, and, since these eggs are sunny-side up, don't flip them over. Once the egg white is set, take the egg out from the pan, and repeat the process with the other three eggs.
Once cooked, place the burgers onto the ciabatta buns, topping each with a pineapple slice, a beet slice, and one egg sunny-side up. Enjoy your Aussie-style burgers!
Copyright: alexraths / 123RF Stock Photo
---