March 20, 2018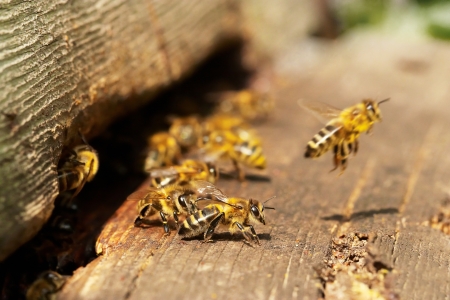 Up until very recently, when Manhattan Beach in California had a bee problem, they called Susan Rudnicki. She is an urban beekeeper who NEVER sees a reason to hurt the honeybees. Even during massive infestations. She always found a way to get the bees out safely.
That is all about to change, as the city has cancelled her unofficial contract, of which she provided the service free of charge, and has hired a local pest control company. The reason, as reported by The Daily Breeze, is because she does not handle other insects.
City Public Works Director Stephanie Katsouleas stated, "I'm obligated to choose the best service to meet the city's requested needs and Susan just doesn't meet the whole suite of requested needs."
When the city made its request for proposals, they required companies submitting proposals to be able to handle yellow jackets, mud daubers, wasps, killer bees, and hornets. Since Susan only deals with honeybees, she was taken out of the running.
The kicker is, according to Rudnicki, the city rarely if ever gets calls for anything but the honeybees, so she thinks the city is up to no good. One of the reasons this may be is because the city happened to notice Rudnicki was allegedly keeping the bees and selling the honey. But, keep in mind, she was providing this service to the city absolutely free of charge.
In response Katsouleas stated, "All of the things are not equally weighted, but they are needed. I think Susan provides a really valuable service and I sympathize with her, but my role with the city is to be fair and unbiased. To award a contract to Susan would be biased."
She also tried to defend her position by saying the contract given to the local pest control business calls for them to be as gentle as possible and to not use pesticides whenever possible. That is all well and good, but how many calls are now going to go out that the city, thereby its residents, have to pay for that would have been handled by Susan free of charge? And how many times will this pest control company end up killing bees rather than take the time Susan would have to make sure all of the bees were saved?
Imagine that… someone offers a politician someone for free and they turn the person away. It just makes no sense!
Copyright: laputin / 123RF Stock Photo
---