August 31, 2018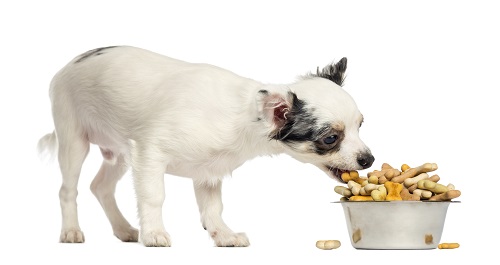 If you're looking for a way to cut down on your dog's expenses without sacrificing their health in the process, you can always try making your own dog treats, and these Manuka honey cream cheese dog biscuits are a great place to start! Not only is this recipe easy to make, but it's also a relatively healthy treat compared to some of the things you find in the store these days. If you think this recipe is the one for you—and your canine friend—then let's get started!
Ingredients for Manuka Honey Cream Cheese Dog Treats
3 and 1/3 cups of flour, whole wheat
7 ounces of cream cheese, softened
1/2 cup of water or chicken stock
8 and 2/3 tablespoons of Manuka honey
3 and 1/3 tablespoons of vegetable oil
1 egg
1 tablespoon of butter
Optional: 1 teaspoon of vanilla extract (can upset some dogs' stomachs—consult vet)
Directions for Manuka Honey Cream Cheese Dog Treats
To begin, you need to combine all of your ingredients. Using a large enough bowl, combine the flour, the cream cheese, the water or chicken stock, the Manuka honey, the vegetable oil, the egg, and the optional vanilla extract.
Once in the same bowl, mix your ingredients together using a hand mixer, standing mixer, or just your hands until everything has combined and form the dough. This is also a good time to start preheating your oven to 350 degrees Fahrenheit on the Bake setting.
Roll out your dough to a thickness you prefer before cutting as many treats out as possible, making sure you don't waste an inch of your dough. Medium to larger-sized dogs will likely prefer thicker, larger biscuits to give them more of a crunch to their treats whereas a smaller-sized canine should have smaller ones to ensure their jaws can fit around the biscuits.
Now, grease one or more baking sheets, depending on their size, using a small amount of butter. Set the treats onto the trays and place them in your oven between 10 and 15 minutes or until the treats have developed a golden-brown color to them.
Once you have removed the biscuits from your oven, give them some time to cool before handing them out, placing them onto some wax paper or a plate until they have cooled down to room temperature.
From there, you may serve the biscuits at your discretion, but remember that these treats should not act as a substitute for your dog's regular food. Also, you can store these biscuits in a sealable Tupperware container for up to two weeks.
Need to order some Manuka honey to make this recipe? Click here to get your order started and remember, we offer FREE shipping on all orders of $150 or more!
Photo By Lifeonwhite
---