April 11, 2018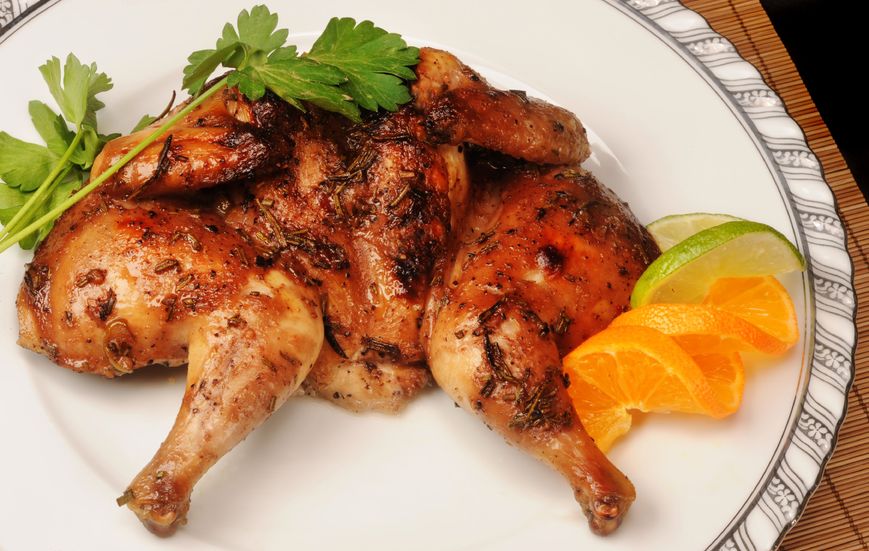 If you're looking for a new twist on an old barbeque chicken recipe, then you need to check out these honey and harissa chicken thighs pronto. Just to warn you—you won't be disappointed when you take a bite into this delicious flavor mashup!
Ingredients for Raw Honey and Harissa Chicken Thighs
1 bell pepper, fresh
2 teaspoons of ground cumin (or 1½ teaspoons of cumin seeds)
1¼ teaspoons of ground coriander (or 1 teaspoon coriander seeds)
1¼ teaspoons of ground caraway (or 1 teaspoon of caraway seeds)
1 to 2 tablespoons of cayenne
4 cloves of garlic, peeled
1 tablespoon of sweet smoked Spanish paprika
¼ cup of tomato paste
2 teaspoons of kosher salt
½ cup of extra-virgin olive oil
2 tablespoons of raw honey
2½ pounds of skinless, boneless chicken thighs
Raw Honey and Harissa Chicken Thighs Recipe
While on a grill, under a broiler, or over a gas flame, char the bell pepper on every side until its skin has blackened. Transfer it into a plastic or paper bag, seal the bag loosely, and let it stand for about 10 minutes. Afterward, start peeling, stemming, and seeding the bell pepper.
If you're using whole seed spices, combine the caraway, coriander, and cumin seeds in a small pan over medium heat, toasting until browned, aromatic, and a small lock of smoke rises, which should take around one minute. Transfer the seeds to a mortar and pestle, throw in the garlic cloves, and pound everything into a paste before adding everything into a food processor.
With ground spices, try smashing the garlic cloves into a paste using the side of a knife before throwing the paste and spices into the food processor as well as 1 tablespoon of cayenne, paprika, and salt.
Add the tomato paste and red pepper, processing until smooth. While the processor is running, drizzle the olive oil in. Once the processor is stopped, taste the mixture and season with extra cayenne. This harissa can be made up ahead of time, and then refrigerated for a maximum of two weeks or frozen for a maximum of three months.
Using a large-enough bowl, combine half a cup of your harissa (you can save the rest for later uses) with the chicken and mix together until all of the chicken pieces are well coated.
Preheat a charcoal or gas grill for medium-high, direct heat grilling. Turning occasionally, grill the chicken until it's browned all over and cooked through, which should take around 15 minutes. Move the chicken onto a platter to drizzle it with raw honey.
Move the chicken back onto the grill, turning the pieces once until the raw honey has caramelized, which should take around two minutes. Move onto a platter to serve at your leisure.
If you are ready to make this recipe but need to order some raw honey, click here to get your order started. And remember, we offer FREE shipping on all orders of $150 or more.
Copyright: mj007 / 123RF Stock Photo
---