May 17, 2019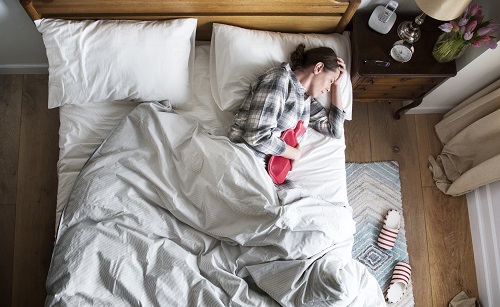 Whether you're suffering from a cold, the flu, a bad cough, cramps, or other health-related issues, sometimes the right food at the right time can help in making you feel so much better. For future reference, here are a few food items you should stock in your pantry the next time you're not feeling so well.
Cough
One item you may not have expected could help you for a bad cough is pineapple juice, which contains a combination of enzymes that are collectively known as bromelain. These enzymes possess anti-inflammatory properties while also helping with respiratory problems triggered by infection, allergies, and asthma. Pineapple juice can also help in breaking up and expelling thick, stubborn mucus that triggers coughing fits. By doing this, you've reduced the likelihood of irritating your throat further by coughing, thereby relieving your sore throat.
Manuka honey can also do wonders for your throat, with as little as one teaspoon prior to a meal being enough to coat your throat. If your cough is causing you to feel congested and tight-chested, try adding ginger, cayenne pepper, or horseradish to your meals.
Colds
For a cold, it never hurts to go with a classic—chicken soup. The reason chicken soup is so sought after as a cold remedy is that it boasts a number of essential minerals and vitamins for fighting colds and viruses while also providing the electrolytes and fluids you need to stay hydrated. Besides its anti-viral, antioxidant, and anti-inflammatory properties, a bowl of homemade chicken soup can also act as a solid natural decongestant, as it has amino acids that break mucus apart and hinder the cells causing your stuffy nose and cough.
The Flu
When it comes to helping with flu symptoms, onions and garlic are king, thanks in no small part to their antiseptic and anti-bacterial properties. To use effectively, make a soup using six onions, one whole garlic, a little cayenne pepper, and 2.5 cm of freshly grated ginger mixed in with a chicken or vegetable stock. You can also try adding lemongrass to your soup. If you're making this soup for younger children, however, you might want to leave the cayenne out.
Another helpful method for fighting the flu is a ginger and lemon herbal tea. To make, finely chop a 2.5 cm slice of ginger before placing it for about 15 minutes into some boiling water along with freshly squeezed lemon juice and spring onions. From there, strain the tea and sip.
Cramps
When suffering from menstrual cramps, try eating green veggies that have a lot of calcium, potassium, and magnesium, such as kai lan or spinach, as they can help reduce or even prevent dysmenorrhea (extreme uterine contractions) or irritable feelings often accompanied with menstrual cramps. Also, green vegetables contain vitamin K, which is an essential coagulative substance that prevents excessive bleeding.
It's also worth noting that caffeine can make menstrual discomfort worse, so you should instead try ginger tea as a way of easing bloating and nausea. You can also try chamomile tea for relieving tension and eliminating muscle spasms.
Photo By Rawpixel
---