October 28, 2017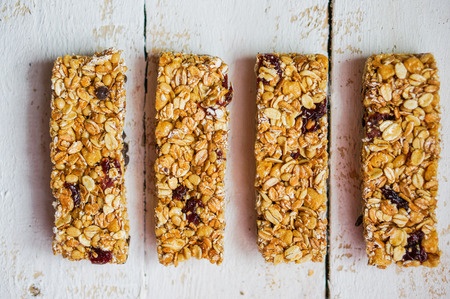 Manuka Honey , Honey, Manuka Honey Recipes
When you're looking for something sweet to sink your teeth into that's not overly loaded with sugar, these Manuka honey and peanut butter oat bars are definitely the way to go! The mixing of peanut butter and banana, a combo that rarely ever fails, not only creates a great taste, but it also makes every bite as soft as when it first came out of the oven. As well, Manuka honey adds another sweet flavor to the mix but without being overdone.
These bars could work as a simple snack for later in the day—when many of us have our mid-afternoon work slump—or they can be used as a quick, on-the-go breakfast for those days when we need an early start. So, if you think these Manuka honey and peanut butter oat bars are for you, let's get started!
Ingredients for Manuka Honey and Peanut Butter Oat Bars
4 bananas, overripe
1/4 cup of peanut butter, crunchy
3 tablespoons of coconut oil and extra for the pan
1/4 cup of Manuka honey
3¾ cups of rolled oats
1¼ cups of raisins
Directions for Manuka Honey and Peanut Butter Oat Bars
Prepping time: 10 minutes. Cooking time: 30 minutes. Yields: 12 servings.
Some tips: Before getting started, make sure your bananas actually are overripe because this provides a lot of additional sweetness comparatively. As well, for those who might prefer it, feel free to swap peanut butter out for a different type of nut butter, such as almond or cashew, which are equally delicious. Finally, if you would like to make your oat bars more indulgent, you can always add chocolate chips in place of raisins.
Once you have your preferred ingredients, preheat your oven to 400 degrees Fahrenheit. Lightly grease down an 8-by-8-inch brownie pan using coconut oil; you can also line it using parchment paper if you prefer.
In a medium-sized bowl, use a fork to mash your bananas. From there, mix in the peanut butter, the coconut oil, the Manuka honey, the rolled oats, and the raisins. Once thoroughly blended, pour the peanut butter mixture into your already prepared baking dish.
Bake your oat bars between 30 and 35 minutes or until they are golden brown.
Allow them to cool for a minimum of 15 minutes, so they can finish setting. Once they have cooled to around room temperature, cut into 12 bars and serve at your discretion. Enjoy your Manuka honey and peanut butter oat bars!
Copyright: ehaurylik / 123RF Stock Photo
---