December 04, 2018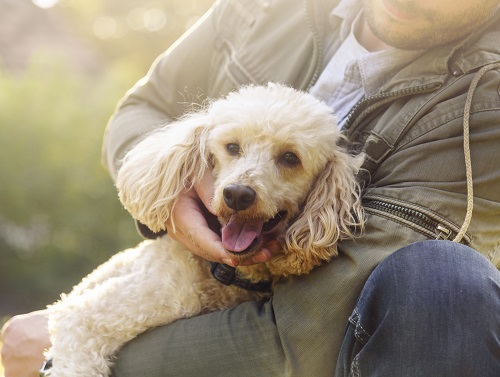 While it's not exactly popsicle weather right now and won't be for another seven months or so, dogs are a bit more open to the types of treats they get throughout the year. That's why you shouldn't count out these Manuka honey apple popsicles for your dog just because the weather is starting to turn. Not only will they not mind the cold, but they will absolutely love this kind of treat and will start begging for more shortly after you run out.
Using only a few simple ingredients and a little Manuka honey to sweeten the batch, these popsicles take very little time and money to make, and it's all worth the effort once your hounds get a taste. If you think your dogs will enjoy this off-season treat, then let's get started on these Manuka honey apple popsicles:
Ingredients for Manuka Honey Apple Popsicles
2 six-ounce containers of plain yogurt
2 tablespoons of peanut butter
2 tablespoons of Manuka honey
1/3 cup (or four-ounce snack size) of applesauce
Directions for Manuka Honey Apple Popsicles
To get started, stir the plain yogurt, the peanut butter, the Manuka honey, and the applesauce together in a large mixing bowl until everything is well combined.
Because of how versatile these popsicles are, you have a few options on how you can make them. The first method involves using egg cartons or ice cube trays, which may depend on how large or small your dogs are.
Pour your popsicle mixture directly into a clean egg carton or ice cube tray, as many as you can fit, and then freeze your individual treats for at least six hours before serving to your canine friends.
The other method you can use involves plastic cups, so just pour your popsicle mixture in plastic cups around half-way up, which should provide you with some ease while serving, especially if these are meant for larger dogs over 70 pounds.
Note: Loosening your frozen treats out of their cartons, trays, or cups should be easy—simply pour some lukewarm water over the bottom end of your container.
That's all it takes to make these treats, but if you want to experiment, these popsicles are versatile enough to allow for that. For one, you can substitute fruit puree, low-sodium broth, and different kinds of low-sugar flavored yogurts out for any of the other ingredients. Not everything you try will be a success most likely, but your hounds will certainly appreciate the effort.
Need to order some Manuka honey to make these treats for your pup? To get your order started, click here. And, remember, we offer FREE shipping on all orders of $150 or more.
Photo By hitdelight
---