November 20, 2018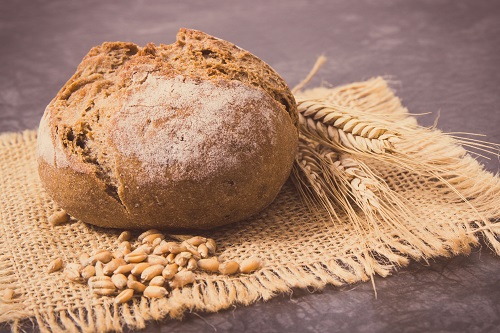 When many families prep their daily or even weekly dinner plans, they try to include something different every now and then, such as homemade dinner rolls as opposed to the kind you find frozen in the supermarket. Rather than going for typical white rolls, however, you can always try out a whole-wheat variety, which not only gives you a new taste to consider but also provides extra nutritional benefits. And using Manuka honey never hurt anyone, so let's get started on this recipe for Manuka honey wheat dinner rolls!
Ingredients for Manuka Honey Wheat Dinner Rolls
1 3/4 cups of all-purpose flour
2 1/2 cups of whole-wheat flour
2 1/4 teaspoons of rapid-rise or instant yeast
1 3/4 cups of room temp whole milk
2 1/4 teaspoons of salt
5 tablespoons of melted, unsalted butter
6 tablespoons and 1 teaspoon of Manuka honey
1 egg, beaten lightly with pinch of salt and 1 tablespoon of water
Directions for Manuka Honey Wheat Dinner Rolls
To begin, whisk together both flours, the yeast, and the salt in the bowl of a stand mixer. Whisk together six tablespoons of the Manuka honey, the milk, four tablespoons of the butter, and the egg in a measuring cup that can hold at least four cups until the honey has dissolved.
Using a dough hook with a low speed, add your milk mixture slowly to the flour mixture, mixing until a cohesive dough forms and no dried flour remains, which takes around two minutes. Increase the speed to low-medium and knead the dough until it's elastic, smooth, and clears the bowl's sides while sticking to the bottom, which should take around eight minutes.
Move the dough to a lightly floured but clean surface, hand-kneading the dough to form a round, smooth ball. Place the dough with its seam side facing downward into a large, lightly greased container or bowl and cover using plastic wrap, letting it rise until its size has doubled, which should take between 90 to 120 minutes.
Fold two fairly long aluminum foil sheets for a foil sling for a 13x9-inch baking dish—the first sheet must be 13 inches wide while the second is nine inches. Lay the sheets in the dish perpendicular to one another, with the extra length hanging over the dish's edges. Push the foil into the corners and up the dish's sides before spraying the foil with oil.
Press on your dough in order to deflate it, and then move it onto clean counter space before stretching it into a 15-inch, even log. Cut the log into 15 slices (around 2.5 ounces each) before covering loosely with greased-up plastic.
Working one slice at a time (while keeping the remaining slices covered), form the slice into a rough ball of sorts by stretching the dough around both your thumbs and pinching the edges together to smooth the top out. Place the ball with its seam side facing downward onto clean counter space and, with a cupped hand, move the ball in multiple small circles till the dough feels round and taut.
Arrange the dough balls with their seam sides facing downward on your prepared baking dish, cover them with greased-up plastic loosely, and let them rise until they've nearly doubled their size and the dough minimally springs back when gently poked with a knuckle, which should take between 60 and 90 minutes. Note: Unrisen rolls may be refrigerated between eight and 16 hours, and let the rolls warm to room temp for an hour before you bake them.
Move your oven rack into a lower-center position, and then heat your oven to 350 degrees Fahrenheit. Brush the rolls with the egg mixture before placing them in the oven, baking between 25 and 30 minutes or until they're golden-brown, rotating the dish about halfway through.
Combine your remaining Manuka honey and butter in a bowl. Let the rolls cool down in the dish for about 15 minutes or so. Using your foil overhang, move rolls to a wire rack, brushing with the honey mixture and serving at your discretion from there.
Nutrition Info: 210 calories, 55 from fat; 6g of fat (3g saturated, 0g trans); 42mg of cholesterol; 372mg of sodium; 35g of carbohydrates; 3g of fiber; 9g of sugar; and 6g of protein.
Need to order some Manuka honey to make this delicious recipe? To get your order started, click here. And, remember, we offer free shipping on all orders of $150 or more!
Photo By ratmaner
---