May 01, 2019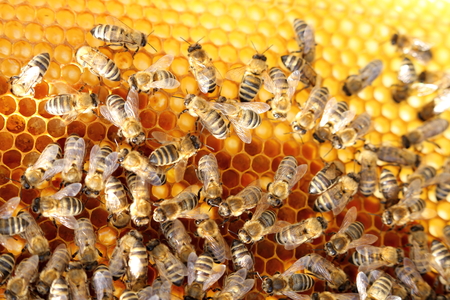 After the Honey Bee Health Coalition partnered with them, the National Corn Growers Association (NCGA) is releasing a new set of best management practices (BMPs) in order to protect honey bees and similar pollinators around and in cornfields. As a row crop, field corn, at over 90 million acres, covers more soil in this country than any other. In the Corn Belt of the Midwest, field corn can make up as much as two fifths or more of the rural landscape. These BMPs presented by the NCGA can be used to identify possible side effects agricultural practices have on honey bees at every production stage, and they recommend methods for mitigating those impacts.
The BMPs, published in the NCGA field guide, highlights specific strategies, including the reduction of drift and dust while planting seeds treated with pesticides. "While corn does not rely on honey bees for pollination like some crops, bees depend on neighboring plants for forage," says Nathan Fields, who is the NCGA's vice president for sustainability and production. "As good stewards of the land, corn growers can follow these BMPs to help protect honey bee health, ensuring productive agricultural systems for all."
For corn growers who also rotate on soybeans, they may also notice the added perks of protecting pollinators, because honey bees are known to boost soybean harvests by as much as 18 percent, as per a study published in 2015. Planting is a crucial time for growers to start mapping out season-long, bee-friendly strategies from the BMP guide, which also has information just for beekeepers, given they often work with farmers to benefit bee populations. Some of these key practices include the following:
Communicating about hive locations, beekeeper coordination, and crop management strategies.
Planting and conserving flowering plants within non-crop regions.
Checking multiple pest control strategies, looking through extension recommendations, and confirming field needs prior to pesticide application.
"Making adjustments in how we spray and what time of day we spray can yield positive results for pollinators," says Roger Zylstra, the chairman for the NCGA Stewardship Action Team. "And better communications between farmers and beekeepers to reduce bee exposure to pesticides in the spring and summer can provide big benefits." So far, the NCGA as well as several other organizations with the Honey Bee Health Coalition— the United Soybean Board and the US Canola Association—have been working on developing and distributing BMP guides that are specific to soybeans, corn, and canola.
---