April 27, 2017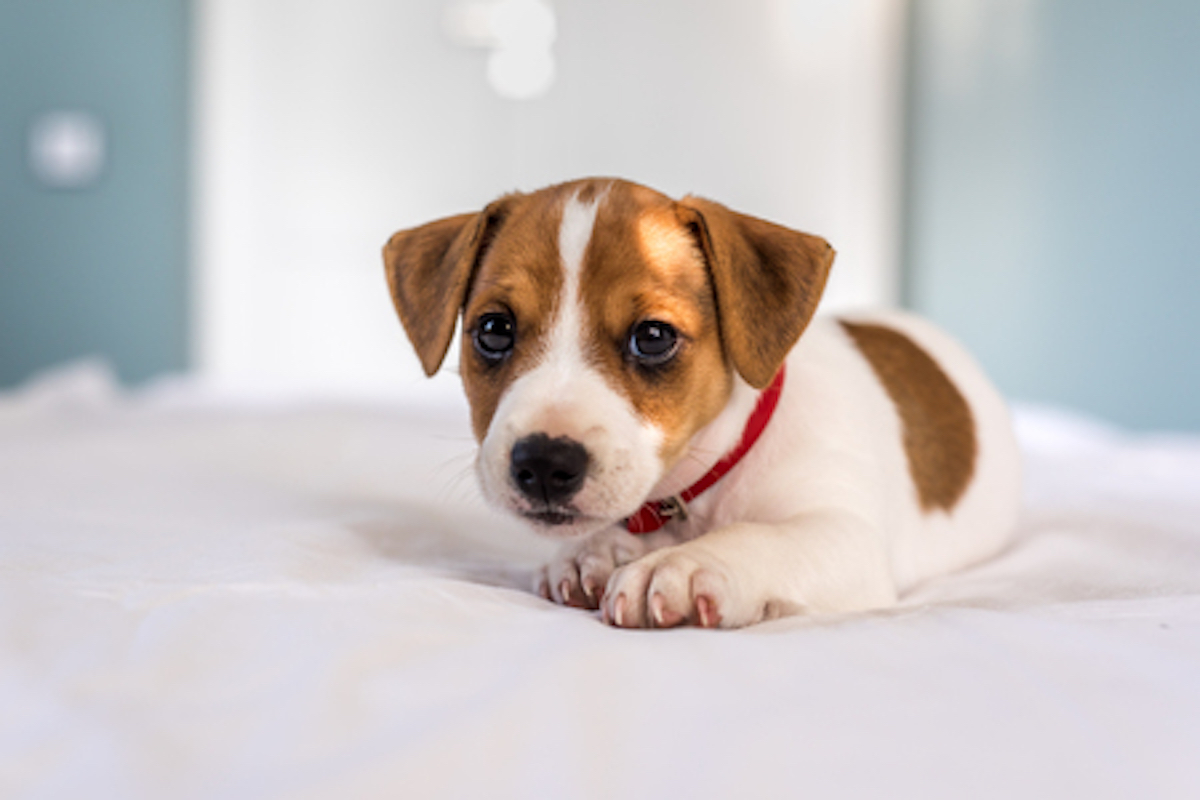 Meet Munchkin
"She is still wagging her tail, winning over anyone who meets her," Kate Fletcher, an RSPCA inspector, said of the personality of a recently found Jack Russell. The puppy known as Munchkin was discovered in a very neglected state. Most of the injuries sustained by the young puppy, who was less than one year old upon discovery, were so traumatic and severe that she required skin grafts. To help her recovery, parts of one of her ears may need to be removed.
The young pup was found by herself on a road near Colchester in Essex County, England. "Poor little Munchkin was in a horrific state when we found her – it broke my heart," Fletcher said. "She was emaciated with signs of mange and riddled with fleas – and on top of this she had these awful wounds all over her. There are signs of teeth marks, so we are pretty sure they were caused by dog bites." A lot of stray dogs, especially smaller dogs, are vulnerable to attacks by larger strays when fighting for food.
Fletcher, in detailing Munchkin's condition, stated that the bites were "so red raw and infected, and she must have been in such pain for quite some time, as the vet thinks they had been there for at least a month given the state of her flesh." If the bites were any deeper, the wounds would have effectively reached the spinal column and possibly killed her.
Catley Cross Treatment
Once Munchkin was rescued, Catley Cross Vets put the puppy on a drip. From there, she received extensive treatment, which included the vets regularly bathing her in medical grade Manuka honey to treat her intense, infected wounds.
After much treatment with the baths and fluids, the Catley Cross vets and RSCPA volunteers believe Munchkin will make a full recovery and even find a new home once she's back to full health. While it's theorized how Munchkin could have come to be in such a state, Fletcher admits that she and her fellow volunteers remain unsure of what specifically happened to her.
"We do not know how Munchkin came to be all alone in this terrible state. She doesn't have a microchip, and we don't know whether she was abandoned or escaped from somewhere after being bitten by the dog. Whatever the case is, she had been suffering for quite some time. Her short little life has so far been one of a lot of pain, but she has been an absolute angel all the way through."
Copyright: smit / 123RF Stock Photo
---