August 05, 2017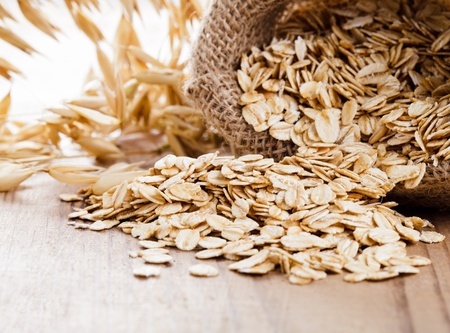 Manuka Honey , Honey, Manuka Honey Recipes
There are plenty of days when we are sitting at home and craving something sweet, but we are either out of everything sweet, cannot make it to the grocery store, or we don't have enough time to bake anything before having to go somewhere else. Luckily, for those of us who find themselves in this situation more often than not, there are recipes that produce sweet treats without forcing anyone to turn their oven on.
One such recipe is for no-bake chocolate chip strawberry cookie balls, and all you really need for it are the few ingredients and a food processor. Requiring maybe 20 minutes of your time for 12 delicious treats, these cookie balls are definitely ones you'll want more of soon after they're gone. Now, if you think you need this recipe in your life, let's get started on those chocolate chip strawberry cookie balls!
Ingredients for Chocolate Chip Strawberry Cookie Balls
2½ cups or rolled oats
1 cup of strawberry spread
1½ cups of almonds, slivered
1 teaspoon of vanilla extract
1/4 cup of Manuka honey
1/2 teaspoon of kosher salt
1 cup of mini chocolate chips
Small amount of vegetable oil
Directions for Chocolate Chip Strawberry Cookie Balls
Quick Tip: To save some time, you can try using store-bought oat flour and ground almond flour.
To begin, combine the almonds and the rolled oats in a food processor, pulsing until fine. You can also swap out the almonds for another kind of nut, such as walnuts or pecans.
Next, add the Manuka honey, the strawberry spread, the vanilla, and the salt into the processor, pulsing continually until a dough ball has formed. If the mix is still too wet, try adding a ¼ cup more oats and then pulsing, repeating if necessary. If the mix is too dry, try the same process but instead with a teaspoon of Manuka honey.
Once the dough is neither too dry nor too wet, add the chocolate chips, pulsing only until they are just combined.
After placing a small amount of vegetable oil on your hands, work with roughly 2 tablespoons of the dough at a time and roll the dough into a cookie ball. Place the ball on a baking sheet, repeating with the remaining dough. You should have enough dough for at least a single dozen yield.
From here, you may serve the chocolate chip strawberry cookie balls immediately, or you can cover them with plastic wrap and store them in your refrigerator. Enjoy!
Copyright: oksix / 123RF Stock Photo
---