December 15, 2019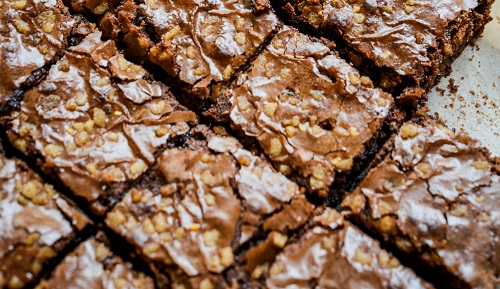 During the holidays, you may find yourself in a pinch for dessert when some unexpected company shows up or if you get a few more guests than you anticipate for dinner. When this time comes, you may need to whip something up that will not take very long and that can be done with everything you have in your pantry together. Assuming you are already loading up on baking cookies and other goodies for the holidays, these no-bake brownies could end up saving you!
Ingredients:
1/2c raw honey
1/4c coconut oil
1/4c cashew butter
1/4t sea salt
1 T vanilla extract
1 t ground cinnamon
1/2c almonds (coarsely chopped)
1/2c walnuts (coarsely chopped)
1/2c semi-sweet chocolate chips
1/4csunflower seeds
1 c rolled oats
1 T unsalted butter
To make:
Using a medium-sized saucepan, combine honey, coconut oil, salt, vanilla, cinnamon, and cashew butter over low heat.
Heat ingredients, stirring occasionally, until all ingredients are combined and smooth (about five or six minutes).
While above ingredients are warming, combine almonds, walnuts, chocolate, sunflower seeds, and rolled oats in a large mixing bowl. (save some nuts for garnish)
When honey mixture is ready to be removed from heat, pour mixture into large mixing bowl with nuts.
While pouring in mixture, pour slowly and use a rubber spatula to combine all ingredients together.
When mixture is combined, grease a large baking dish (at least 8x8) with butter, then pour mixture into dish.
Spread mixture out so it is even in dish, then sprinkle extra nuts on top of brownie mix.
Refrigerate the mixture for at least an hour prior to slicing and serving.
There you have it! This recipe is super easy and more than likely, at this time of year, you are going to have these ingredients in your pantry and fridge. If not, order them now and you can snap this recipe together in no time at all in a holiday "emergency." If you need to order raw honey to make this recipe, click here. And, remember, we offer FREE shipping on all orders of $150 or more.
Recipe via Food 52, Photo by Michelle Tsang on Unsplash
---