February 07, 2020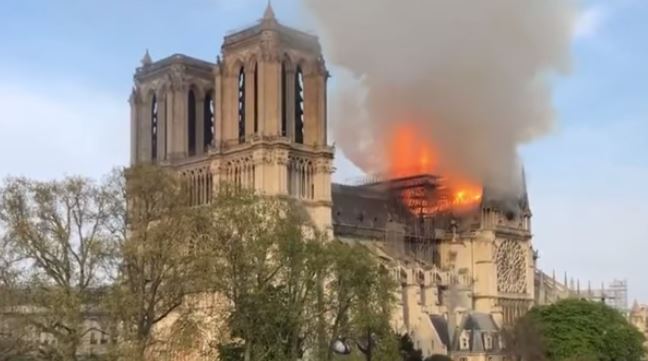 What an amazing story!
Last spring, the entire world watched as horrible fires engulfed the rooftop of the Cathedral of Notre Dame. At the time, most were concerned only about the future of one of the most historic buildings in the world, let alone its religious history. The entire future of the 800-year-old building was at risk. As technicians and engineers rooted through the rubble and began the reconstruction project, however, there was a discovery that stunned everyone.
On that famous rooftop, more than 30,000 bees habituated (they have lived there since 2013). Most just assumed the bees would have been lost in the fire that reportedly reached temperatures exceeding 1,400 degrees. As it turns out, the bees not only lived, they thrived. It being Notre Dame, some considered it to be a miracle, but there is a far more reasonable explanation. The bees took a nap.
Some experts believe the smoke from the fire made the bees go to sleep. Since they don't have lungs, there was never any danger of smoke inhalation. Since the fire never reached the area where the bees lived, it is believed the fire served the same purpose as a smoker does when beekeepers use it to calm the hive while they harvest the honey or tend to the bees in the hive.
Sibyle Moulin, the beekeeper in charge of the hives, recently visited the hives for the first time in months. She stated, "There's nothing wrong with them at all. The behavior of the colonies is perfectly normal. They're not very active at this time of the year, but that's how it should be. They seem fine." She last harvested the honey in July, retrieving a total of 66 kilos of honey at the time. Obviously, after her most recent visit, the bees are still thriving, but she stated that she will continue to monitor them closely to ensure they remain healthy. For now, she has no plans to harvest any more honey from the hives until the spring season arrives.
The fire that took place was located on the main roof, but the bees live almost 100 feet below, on the sacristy roof that is located on the south side of the cathedral. While the hives are still thriving, there is still considerable concern over the condition of the stone, which remains unstable. Among the issues that could still harm the bees are the lead particles from the stone, much of which was turned to dust from the fire.
Source: Aletia, Photo via Fox 35 Orlando YouTube Video Screenshot
---