February 27, 2019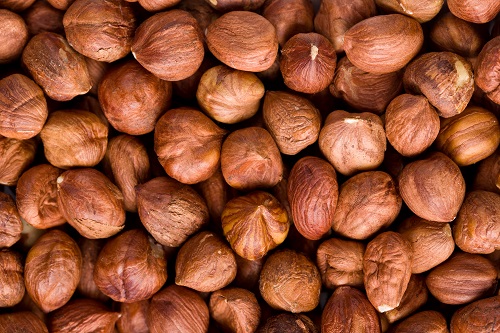 Eating Healthy, Eating Healthy, Manuka Honey Recipes
When it comes to choosing treats for your household, your options are usually whatever you can find all the way at the grocery store or whatever you can make with your own two hands with the ingredients you have. However, if you're on a budget, you likely can't afford anything too fancy, and if you're in a hurry, baking something will likely take up too much of your time to be feasible. Fortunately, you have options available to you that satisfy both of these categories, such as this recipe for organic hazelnut Manuka honey raw treats!
Not only are these raw treats easy to make, but, obviously, they require absolutely no baking, and they make for great party fare. They're also gluten-free—perfect for anyone with gluten sensitivities—and they don't require you to add any extra sweetening, giving you a tasty treat that doesn't distract from its flavors with an overabundance of sugar. You'll be able to thank your stock of Manuka honey for that once you've finished making these raw treats and are chowing down. So, if you think this recipe is one worth trying out, then let us get started on these organic hazelnut Manuka honey treats as soon as possible!
Ingredients for Organic Hazelnut Manuka Honey Treats
1 cup of raw hazelnuts, with the skin on
1/4 cup of unsweetened shredded coconut
1 cup of pitted dates
1/4 cup of Manuka honey
2 tablespoons of cacao nibs
1 tablespoon of vanilla extract
1 tablespoon of cacao powder
Small pinch of sea salt
Directions for Organic Hazelnut Manuka Honey Treats
To get started, place the hazelnuts into a blender or a food processor, grinding to a rough meal. Add in the shredded coconut, the dates, the Manuka honey, the vanilla, and the sea salt before blending everything together well.
Sprinkle both the cacao powder and the cacao nibs on a plate. Form the hazelnut honey mixture into balls that are about the size of a walnut, and then roll these balls around and over the cacao nibs and powder until they're coated evenly.
Arrange the hazelnut honey balls on a large plate or platter, serving immediately if you wish. You should have a total of around two dozen.
Note: You can store these treats inside a sealed, air-tight container in your refrigerator for no more than two weeks. You can also freeze them for up to three months.
Need to order some Manuka honey to make this recipe? Click here. And, remember, we offer FREE shipping on all orders of $150 or more!
Photo By jirkaejc
---