June 28, 2020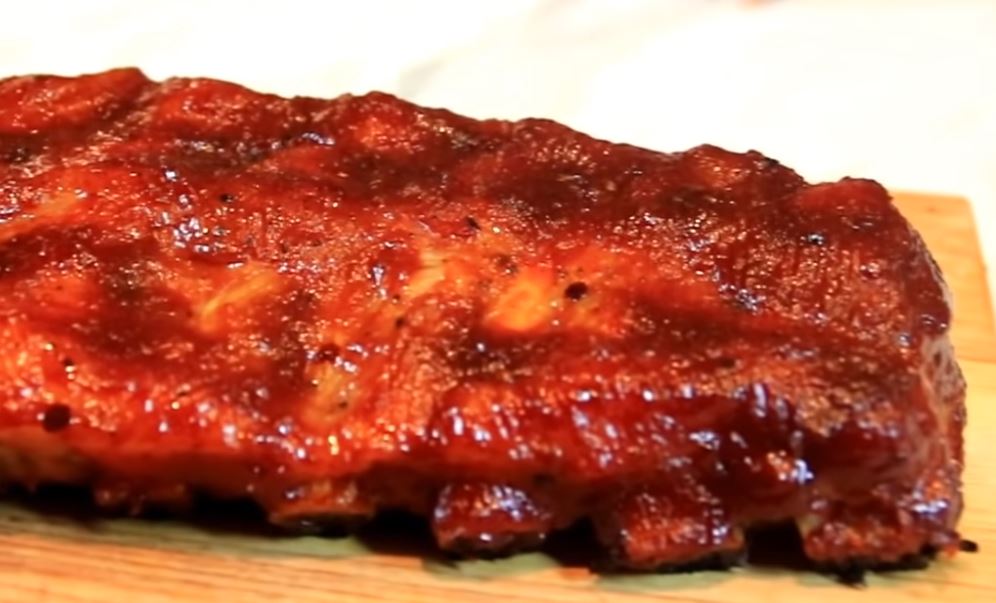 Looking for a great Honey-Glazed Pork Ribs Recipe where you don't have to fire up the BBQ? We have it!
If you check our recipes regularly, you know we love ribs just about any time of the year. Honestly, I can't try enough recipes and I just found another that you don't even need to fire up the BBQ for. I will admit, I was not expecting much, as I personally believe the best ribs are cooked over charcoal, but this one turned out pretty good and clean up was about as easy as it gets.
Ingredients:
2T raw honey
2t brown sugar
1/3c olive oil
2T fresh lemon juice
2t salt
1t pepper
4 cloves garlic, peeled and crushed
2t paprika
2T oregano
1T yellow mustard (personally, I use horseradish mustard for extra kick)
2t sriracha
1t liquid smoke
2 racks pork ribs (about four pounds)
To make:
Remove the membrane from the bottom side of the ribs (if you have never done this, it is very easy. Just flip the ribs over to expose the bone on the underside of the ribs. Slide your knife under the silverskin and pull. The membrane should come off like you are peeling off the back of a label, easy peasy).
Preheat your oven to 375 degrees Fahrenheit.
In a large bowl, combine all ingredients (except the ribs) and whisk together until well combined.
Place ribs in a large roasting pan (use a pan with rack, place ribs on the rack), then coat with glaze (apply generously to both sides of the ribs).
Add ½ inch of water to the bottom of the roasting pan.
Pour any remaining glaze over the top of ribs, then place in oven.
Allow to cook for about 90 minutes.
Using drippings in the bottom of the roasting pan, continue to glaze ribs about every 20 minutes until they are done cooking.
If you see the ribs are starting to overly brown, cover them with foil for the remainder of the time.
Before serving, allow ribs to rest for about ten minutes.
That is all there is to it! Now all you need to do is figure out what sides you want to serve! If you need to order some raw honey to make this recipe, click here. And, remember, we offer FREE shipping on all orders of $150 or more.
Recipe via Jo Cooks, Photo via TheCooknShare YouTube Video Screeshot
---