August 03, 2020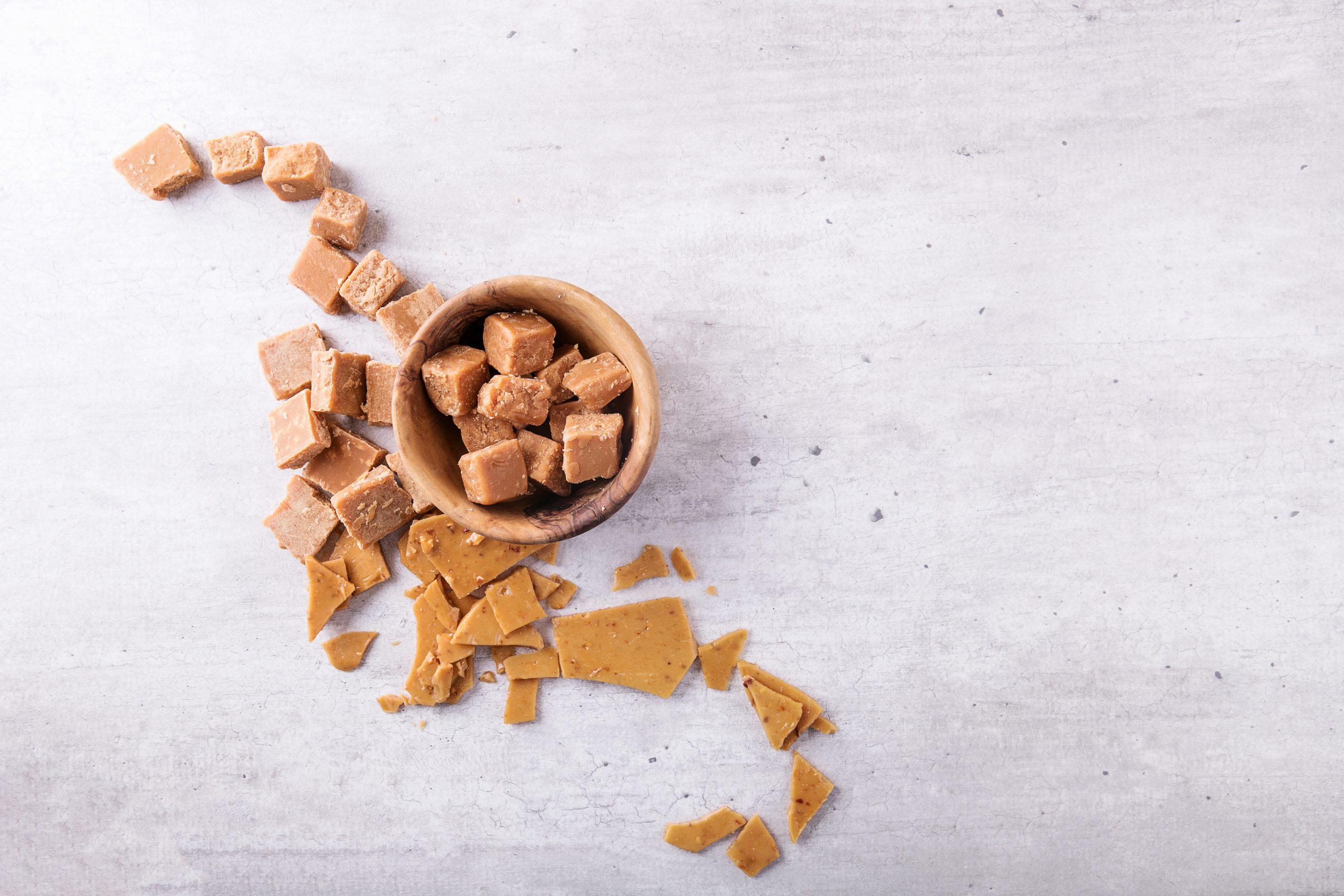 Oh my... this looks decadent!
Full transparency… I LOVE peanut butter. So, when I stumbled onto this recipe, it seemed like a no-brainer to make it our weekly raw honey recipe post. Fudge is just one of those things that even one bite seems to bring back a flood of childhood memories.
I can remember going down the shore as a kid and just living for that moment when we headed to the boardwalk to buy our fudge for when we got back home. I will be honest, Dad was pretty smart and knew to buy two batches because the first bag of fudge was generally gone before we got out of the car and back in the door.
Now, you are being warned, this is a very rich recipe, so it is not something you can throw down like you did as a kid, but it will be great to keep in the fridge and have as a treat now and again. Actually, who am I kidding? Let's gobble it up and just do a few extra miles on the bike because that is just a small price to pay for wolfing down this decadent recipe.
Ingredients:
1c granulated sugar
1/4c milk
1c natural creamy peanut butter
1T raw honey (UMF+ honey is ideal here due to the caramel flavor)
1 1/2t vanilla extract
To Make:
Brush down an 8*8 baking pan with olive oil or a non-stick spray
Using a small saucepan, combine milk and sugar, then heat to a boil for three minutes
Continue stirring milk and sugar so it does not boil over, then turn the heat off at the end of the tree minutes
Very slowly, start to stir in the peanut butter and honey
Continue to stir until all ingredients are combined
Add vanilla extract and stir until all ingredients are combined and smooth
Pour the mixture into the baking pan and refrigerate for a minimum of six hours (the longer, the better, even though it will be VERY tempting to dig in right away)
Now, there are some ways to beat the nutrition information on this, because each serving will have more than 31 grams of carbs. It won't be quite as flavorful, but you can use a sugar substitute, like Bocha Sweet, almond milk, and sugar-free peanut butter (you can make the peanut butter yourself if need be). Making these substitutions will dramatically decrease the carbs in every serving and almost make this a healthy treat.
If you need to order some UMF 16+ Manuka honey to make this recipe, click here. And, remember, we offer FREE shipping on all orders of $150 or more.
Photo By Feirlight (Envato Elements)
---