October 22, 2019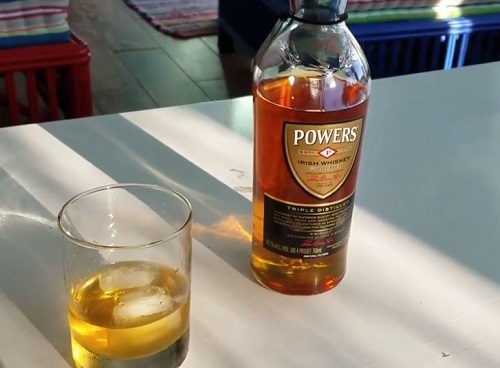 Earlier this year, a local mead company was working with a beer festival to bring awareness to the local community about the plight of the honey bee. Now, a major Irish whiskey company is doing the same thing by promoting honey cocktails. Powers Irish Whiskey is committing to a donation to the Washington State Bee Keeper's Association from sales generated from restaurants and bars that use their whiskey to create new honey cocktails during the month of November.
Derek King is a brand ambassador for Powers and stated this is part of their "Bee a Measure Above" program. In an effort to create even more awareness for the program, King put together a few drink recipes for folks to try at home as well, which we have tweaked slightly to incorporate Manuka honey.
Whiskey Sour
2 parts Irish Whiskey
½ part fresh lemon juice
½ part fresh lime juice
½ part raw honey syrup (equal parts local honey and water)
Maraschino cherry and orange, wheel to garnish
Combine all ingredients and shake hard over ice. Strain into old fashioned glass over a large ice cube and garnish with cherry and orange.
Spiced Irish Cider
2 parts Irish Whiskey
6 parts mulled apple cider half bar spoon of Manuka honey to sweeten
Cinnamon stick and orange wheel to garnish
In a mug, add whiskey and pour over hot, mulled apple cider. Garnish with an orange wheel and cinnamon stick.
Honey Highball
2 parts POWERS Irish Whiskey
½ part raw honey syrup (equal parts honey and water)
6 parts sparkling water
Squeeze of fresh lemon juice
Lemon peel to garnish
In a Collins glass filled with ice, combine whiskey, lemon juice, and sparkling water. Stir to combine and serve with a lemon peel.
Something else you can try if you are not a fan of any of these drinks is to incorporate raw honey into your margarita recipes. Rather than using a mix, substitute fresh lime juice and Manuka honey for a rather unique flavor and a drink that will blow away those cheap margarita mixes. For a drink, this is also a far healthier option as you are not putting down all those empty sugar calories from the margarita mix.
If you are interested in ordering Manuka honey to make some of these delicious recipes, click here. And, remember, we offer FREE shipping on all orders of $150 or more… stock up!
Source: KING 5 News, Photo via Nomad LIFE Youtube Video Screenshot
---