November 17, 2019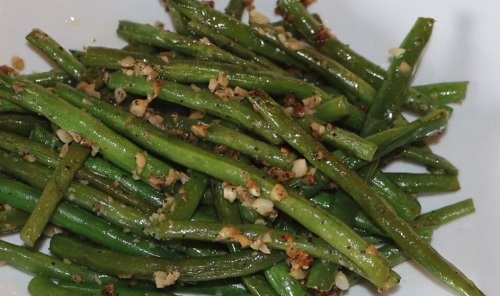 Manuka Honey Recipes, Raw Honey
With the right recipe, garlic and honey can drive your taste buds crazy. We all know green beans are healthy and a holiday staple but if you want the kids and visitors to empty their plate, you are going to have to cook them with the right ingredients. The touch of honey in this recipe and the garlic add a fairly distinct flavor that will make your green beans just as popular as the turkey and mashed potatoes.
Ingredients:
Fresh green beans (recipe is for roughly 50 fresh beans), ends cut
2T olive oil
1 clove fresh garlic, peeled, crushed, and minced
2T raw honey
Red paper flakes (to taste – optional)
Salt and pepper, to taste
To make raw honey and garlic green beans:
Heat large skillet over medium heat
When pan is warmed, add olive oil and heat
After olive oil has been heated, add garlic to flavor pan
Add green beans to the mix and toss to ensure beans are completely covered in olive oil
Continue to cook green beans, tossing occasionally, for about five minutes
Green beans should star to lightly brown on all sides before next step
Add honey to pan and toss again to ensure there is some honey on all of beans
Cook for an additional 30 seconds or so to ensure the honey has been warmed
Just before removing, add salt and pepper to taste
Remove beans and place in serving dish or on plates
If desired, lightly sprinkle the beans with chili pepper flakes
Personally, the chili pepper flakes are the perfect finishing touch for me. That little bit of heat works great with the honey to create a remarkable flavor. If you don't want to use chili pepper flakes but would like some additional heat, add a hot sauce. For this particular recipe, Tabanero hot sauce works exceptionally well.
If you need to order some raw honey to make this recipe, please click here. And, remember, we offer FREE shipping on all orders of $150 or more! Check back again next week for another holiday recipe you can use for your Thanksgiving dinner. After the holiday, we will switch gears to honey recipes you can use for your Christmas dinner and New Year's Eve party.
---