December 03, 2017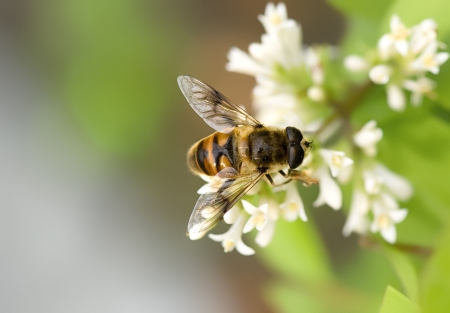 Bee Colony Collapse, Honey Bees
According researchers from the University of Guelph, their new studies have shown that three neonicotinoid pesticides (neonics) that are used most for flowering crops, despite the growing controversy around them, pose no danger to honeybee populations when used properly for seed treatments. Considering there are governments around the world seeking to ban the manufacture, distribution, and general use of these pesticides, these findings could prove monumental in how the issue is addressed.
Amid the mounting debate over how to handle declining bee populations and neonics, U of G researchers performed new analyses of formerly unpublished studies, published papers in scientific literature, and reports ordered by the agrichemical companies Syngenta and Bayer. As stated previously, these analyses ultimately found no severe ill effects on honey bee populations from the companies' three common pesticides.
New Analysis
The findings, published in five different papers, were that of Keith Solomon, who is an emeritus professor and toxicologist, and Gladys Stephenson, an adjunct professor with the Journal of Toxicology and Environmental Health-B. Together, the pair examined 170 previously unpublished studies Bayer and Syngenta had sent to the relevant regulatory agencies in addition to 64 papers published in peer-reviewed, open literature. Acknowledging these three neonics could kill individual bees while posing risks to similar pollinators, Solomon stated, "At least for honeybees, these products are not a major concern. Use of these neonics under good agricultural practices does not present a risk to honeybees at the level of the colony."
Syngenta and Bayer asked Solomon and Stephenson to assess past studies conducted for or by the companies regarding how pesticide-treated seedlings affect honeybees. With that, the pair performed "weight of evidence" evaluations, an approach that was developed for these studies specifically and was intended to assess the reported data's quality and compare the relevance of different studies' results. According to Solomon, both companies hoped to respond to inconclusive evidence and the controversy surrounding the possible harm pollinators face from neonic pesticides.
No Colony Level Effects
The three pesticides involved in the study included Syngenta's thiamethoxam and Bayer's imidacloprid and clothianidin, all of which are used for treating seeds for various crops. Solomon stated that despite the original studies and papers varying in scientific rigor and quality, the results in general revealed no adverse side effects from the pesticides on hives. "Many studies look at effects of insecticides on individual bees. What regulations try to protect is the colony—the reproductive unit," Solomon said, adding that other researchers may use his and Stephenson's results for improving studies on pesticide exposure.
The researchers also stressed how important "good agricultural practices" are, such as ensuring seeds are properly coated and then planted in order to keep bees from receiving airborne contamination during seeding. It also must be stated these results may not apply necessarily to other crop pollinators whose populations have declined. "There are too few studies at the colony or field level to allow a weight of evidence analysis," Solomon says.
Copyright: qifi / 123RF Stock Photo
---