July 17, 2020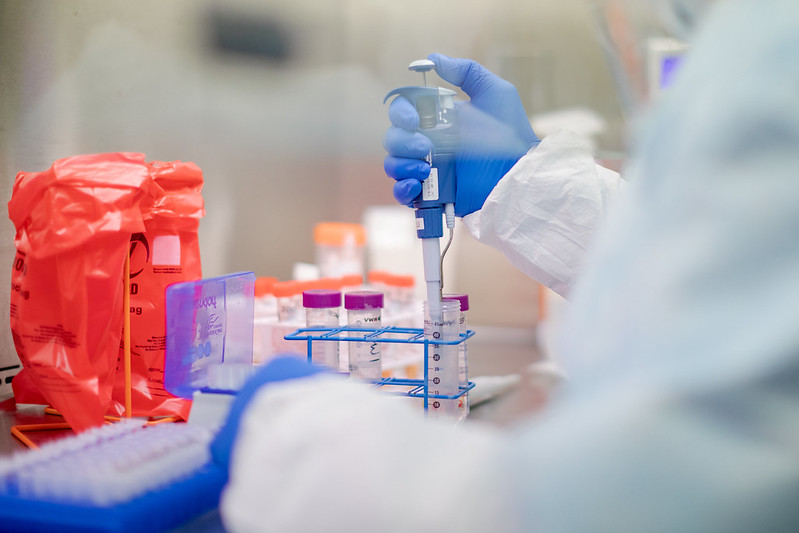 We may be one step closer to addressing problems on honey bee hives in real-time.
Honey bees are and always have been a direct reflection of their environment. By this I mean we can learn a lot by sampling honey bees as well as their honey and larvae. Up until recently, monitoring the environment and possible dangers to honey bees was very tedious work. A new project, however, has changed all that.
Professor José Manuel Flores, from the Department of Zoology at the University of Cordoba, collaborated on a European project at the University of Almeria. Together, they have created APISTrip, which is a non-invasive tool that allows researchers to sample the contaminants in hives without hurting bees or openly invading the hive.
According to Phys.Org:
APIStrip (Adsorb Pesticide In-hive Strip) is based on the use of a polystyrene strip upon which a concentrated solution of Tenax is applied, a product that can be used to collect samples that bees carry and later, adsorbed pesticides and pollutants on the surface are extracted and analyzed. To date, with this method, up to 442 kinds of pesticides can be detected.
These strips are left in hives for a specific amount of days. Researches on the project determined that ideally, the strips are in place for two weeks.
This new methodology will be a godsend to researchers trying to dial in on exactly what is hurting hives in different areas. For instance, when there are cluster deaths, this methodology could possibly reveal that a certain pesticide was being used in the area that had hurt the honey bees. Also, if there are higher death rates, researchers will be able to figure out what is causing the problem, if it is a pathogen or pesticide, without disrupting the bees still alive in the hive.
This methodology should be a huge help moving forward in figuring out what is impacting our honey bees. The beauty is that the guesswork can be eliminated and dangers can be tracked in real-time. I can only imagine how effective this methodology would be if paired with the new smart hive technology that recently came to market. We may still be years away from figuring all of this out, but I think we are far closer than we have ever been as well as having a clear direction on how to proceed to better protect our honey bees and ensure we never have to worry about an agricultural world that would not include them.
Source: Phys.org
Photo Courtesy of Governor Tom Wolf via Creative Commons License
---