October 14, 2016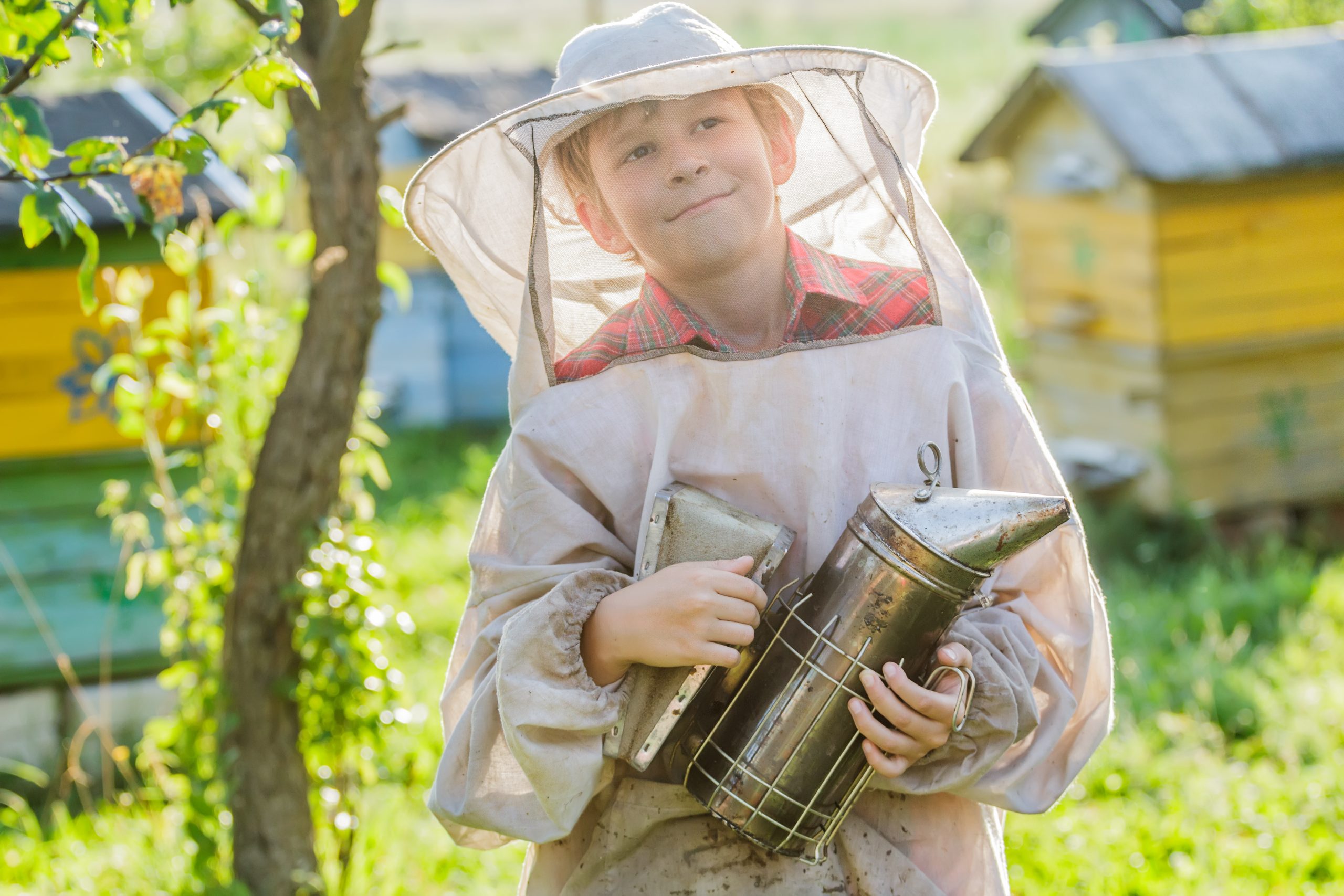 Honey, Honey Bees, Honey Industry
Most kids start lemonade stands or rake leaves to earn some cash, but this seven-year-old, Jackson Moyer of Midland, MI, has starting a business of keeping bees. His inspiration came from his older sister, who started a dog walking business, so he asked his dad, Craig, if he could do something similar. Craig thought it over, trying to think of a profession safe enough for his young son. Then, he remembered some friends who kept bees and produced honey. "I thought how hard could it be to keep bees," Craig said. "Little did I know that it is extensively involved, but I thought why don't we give it a try, and that's how we got started."
The family reached out to the Saginaw Valley Bee Association, who put them in contact with a bee supplier. Craig purchased "a package of bees" in April, built a hive with his son, and painted it the color of Michigan State. However, they discovered they needed a second hive as a test to indicate if anything was wrong. With the warm summer months came an increase in bee population, so if they didn't act quickly, the bees would have swarm and flown away. So, they split the hives, and they now have ten.
The next obstacle was the location. It's illegal to keep bees in the city, so Craig reached out to some of his clients who own farmland around the Midland area. Because of their generosity and the mild weather, the family harvested 15 gallons of honey by seasons end. "The plan was to place a hive and then the first fruits of that hive, which generally is not the first year, but because of the summer, we were fortunate, [and] we gave the first fruits to the farmer or whoever lends us the land. Then, the rest of it [Jackson] peddles in the neighborhood."
The owner of a local coffee shop, Coffee Chaos, loved the honey so much he created a special latte with the honey. Some people made logos for the honey, and another agreed to make pastries with their honey to go with the new latte. One of Craig's friends craved honey dippers also available for purchase. "Midland is a tight-knit community," Craig said. "And when something takes off here, it just kind of blooms. We've been really blessed, and it's been exciting to see people volunteer…When you have that many helping hands, you're going to be successful in what you do."
Jackson and his dad make sure their product is top quality and place the hives in areas with different flowers to give each honey bath a unique flavor. In addition to honey, they also harvest beeswax to make hand and lip balm. Jackson handles the business and helps care for the bees with his father, learning the importance of bees and the environment. It became a science project for Jackson, who is homeschooled.
"I love to just take care of bees," Jackson said. "It helps the environment, and I just love that bees are the main animal because they pollinate stuff…like fruits and stuff. It's been a great experience for me."
---