January 12, 2020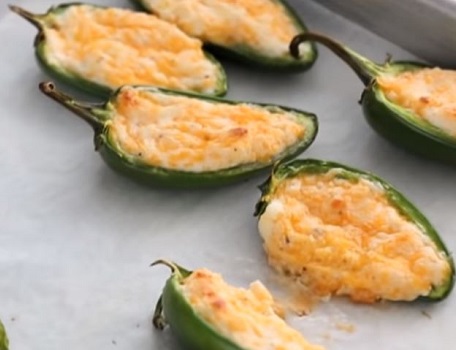 Some traditional bar snacks with a punch of honey to give them a super-rich flavor. Read more...
The Super Bowl is about three weeks away, so it is time to really think about what you are going to be serving during the big party. We did a nice twist on a few appetizers last week, but this week we are going to look at a few items most people would not make at home, poppers and pizza dip. Both are very traditional bar snacks but these recipes will blow away anything you will taste at your local tappy.
Smoked Gouda, Chorizo, Raw Honey Popper
Personally, I love poppers. They have everything you want in one quick bite. Generally, I prefer poppers with just cream cheese to offset some of the heat but with the added chorizo to this recipe, that honey works great to offset some of the heat as well as adding a really unique punch to the recipe.
Ingredients:
2 links of Chorizo sausage, casing removed
½ pound smoked gouda, shredded
¼ cup red onions, finely chopped
1 egg
1/c cup cream cheese
3 T sour cream
2 T raw honey
1 T hot sauce (love using Tabenero for this recipe)
12 large jalapeno peppers, halved, stemmed, and seeded
Salt and pepper to taste
To make:
Preheat oven to 375 degrees
In a skillet, brown chorizo over medium heat
Drain and place in large mixing bowl
Combine with remaining ingredients (except peppers)
Add salt and pepper to taste
Press filling inside peppers
Place on parchment paper on lined baking sheet
Cook for about 20 minutes until golden brown (for some added flavor, drizzle honey over finished poppers)
Spicy Pizza Dip with Raw Honey
Now, I don't know about you, but I love my pizza sauce to have just a hint of sweetness. This dip has a little fire to it, so the honey puts an edge to it everyone will notice but nobody will be able to nail down until you actually reveal your secret.
Ingredients:
1 T extra-virgin olive oil
1 cup chopped pepperoni
1 clove of garlic, minced
One can of tomato puree (28-ounce can)
1 t dried oregano
¼ t crushed red pepper
Kosher salt to taste
2T Tabanero hot sauce
1T raw honey
To make:
In a large skillet, bring oil to temperature over medium heat
Once oil is heated, add pepperoni and allow to cook until crisp
Remove about half of the pepperoni and place on side to reserve
Add garlic and saute until it is sizzling in pan (will only take about 20-30 seconds)
Add puree, oregano, red pepper, ½ t salt, and ½ cup water
Allow to come to simmer, then add honey and hot sauce
Turn down heat, and allow to reduce for about 10-15 minutes
As far as what you want to serve to use this dip, it is perfect for anything from garlic bread to mozzarella sticks. You can also add more ingredients, such as parmesan cheese, mushrooms, or olives, depending upon what you are serving it with. Consider this a base dipping sauce that you can play with for a variety of presentations.
If you need to order raw honey to make this recipe, please click here. And, remember, we offer FREE shipping on all orders of $150 or more.
Photo via Everyday Food YouTube Video Screenshot
---