April 30, 2016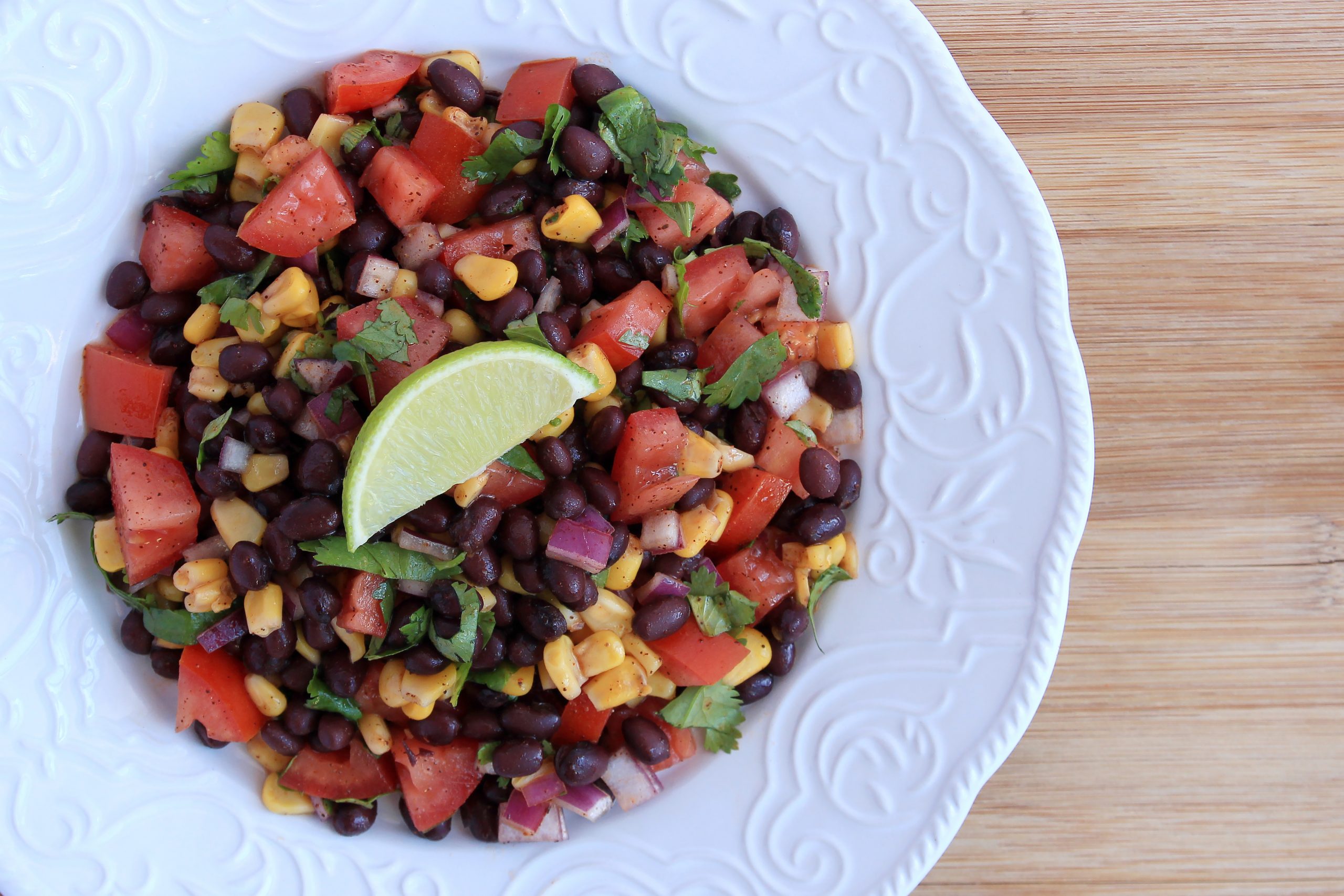 Manuka Honey , Manuka Honey Recipes
Southwest Salmon and Black Bean Salad with Manuka Honey Cilantro Lime Dressing
It can be difficult for one to start eating salads when it comes time to start eating better and fulfilling all of one's nutritional needs—but we'll argue it's better to start and struggle then to never start at all, even if the only idea one has is a house salad and maybe a dressing. But don't worry! There are plenty of salad recipes out there that don't equate salads with a vegetarian lifestyle—if you're a meat and protein lover, you can always try this (inhale) southwest salmon and black bean salad with Manuka honey cilantro lime dressing recipe (exhale). And of course if you already love salads, this recipe is perfectly ideal with the large variety of vegetables. Not only does it pack a protein punch, this southwest salad is full of more flavors than even its long name suggests, colorful and nutrient-rich, and has an extra kick with the homemade Manuka honey dressing.
Whether a salad lover or a salad novice, this recipe will give you a meal you'll chomp down and want to show off to family and friends all around!
Ingredients for SW Salmon and Black Bean Salad
Dressing (yields ½ cup):
1 tablespoon Manuka honey
3 ½ tablespoons lime juice, freshly squeezed (or bottled--either will do)
2 tablespoons extra virgin olive oil
2 tablespoons cilantro
½ teaspoon garlic, minced
2 tablespoons canned green chilies
Salad:
15-ounce canned corn, drained and rinsed (or 1 ½ cups frozen corn)
6 cups romaine lettuce, chopped
15-ounce canned black beans, drained, rinsed, and patted dry
1 red pepper, diced
5 ounces canned wild salmon or 2 foil pouches
1 avocado, diced
1 ounce Cotija or Feta cheese
Directions for SW Salmon and Black Bean Salad
In a medium skillet, add drained and rinsed corn. Over medium-high heat, char corn kernels in dry skillet until slightly blackened, which takes about 5-8 minutes. Remove heat, and set aside.
In a separate skillet or the same one, coat salmon and skillet with olive oil (remember, only 2 tablespoons) and cook on high heat depending on the strength of your stove for about 3 minutes, adding salt, pepper, or extra spices as so desired. Set aside and give ample time for salmon to cool down.
Add all dressing ingredients into a blender or blend using an immersion blender. Set aside.
In a large bowl, mix chopped lettuce, black beans, diced red pepper, and charred corn together.
Add cooled salmon, diced avocado, and about half of the prepared dressing to the bowl, and mix to combine.
Top salad with Cotiji or Feta cheese.
This salad yields 8 servings, so feel free to save it for your next meal or serve it to family and friends (they will not complain!) Now, go enjoy that salad!
---