January 26, 2018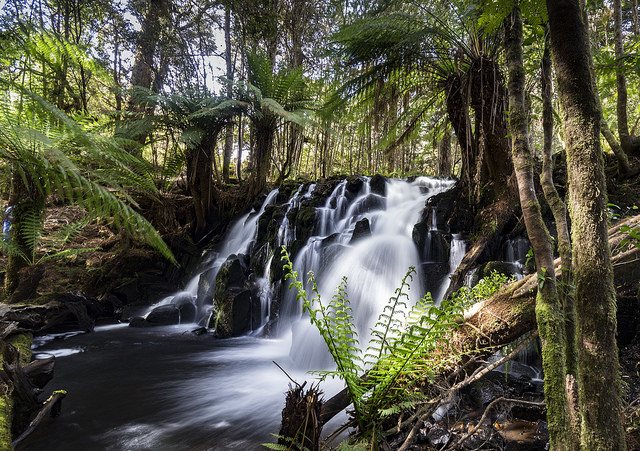 Recently, honey producers from the Australian island state of Tasmania have claimed they've found proof that Manuka honey had actually been produced in Tasmania long before its neighboring country New Zealand did so. Even more so, they intend to fight their Kiwi neighbors if they continue claiming right over the honey's iconic name.
As most Manuka honey lovers can attest to, demand has swelled, but so has the ongoing debate between New Zealand and Australia over who gets to claim the name "Manuka honey" as theirs. The gourmet honey is largely produced through pollination by European honeybees of the Manuka bush (leptospermum scoparium), native to both New Zealand and Australia.
The Manuka Honey Appellation Society, which is a group of NZ Manuka honey producers, is currently attempting to get certification rights for markets in China, the U.K., and the U.S., which would prevent non-New Zealand produced honeys from receiving the Manuka label. Their argument is that "Manuka" originates from the Maori people's indigenous language, and consumers worldwide assume Manuka honey comes from New Zealand. During December 2017, the UK Trade Mark Registry accepted "Manuka honey" for certification, but Australian honey producers have around three months to challenge the decision.
Tasmanian honey producers say they have unique rights for marketing Manuka honey, given the first ever documented production of Manuka honey happened on the Australia island state. Nicola Charles, co-owner of Blue Hills Honey, said European honeybees were introduced in Australia and Tasmania a good eight years earlier than New Zealand. Charles said, "In Tasmania, we've got documented evidence back to 1884 for this name for this type of honey."
She continued, "Leptospermum scoparium originated in Tasmania and dispersed to New Zealand and lower Victoria, so we feel we have a moral case to still call it Manuka, and not be cut out from a global market that's got a potential to be a high revenue for Australia." According to Lindsay Bourke, president of the Tasmanian Beekeepers Association, "New Zealand and Australia, including Tasmania, combined, cannot produce enough Manuka honey for the world, and we'll be struggling to do it as more and more people become aware of it. We should be working together and not against each other."
John Rawcliff, representing the Manuka Honey Appellation Society, stated that New Zealand honey producers have valid rights for certification, and he compared the issue to that of wine made in specific regions of Europe like champagne or similar wines. "Your ability to define, differentiate, and describe what is unique or characteristic from your area or territory is critical for the growth of any country's honey industry," Rawcliff said.
Photo - Steven Penton via Creative Commons License
---