November 18, 2017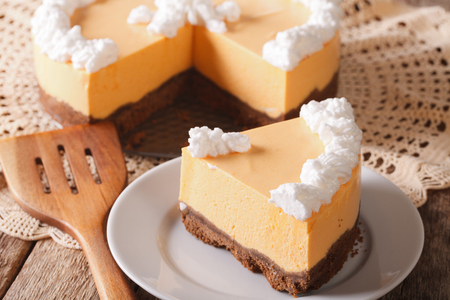 Manuka Honey , Honey, Manuka Honey Recipes
In case anyone is looking for a new spin on a favorite Thanksgiving dessert, this recipe for Manuka honey pumpkin cheesecake has got you covered! Made with a homemade crust and a topping all the better for its inclusion of Manuka honey, this cheesecake goes beyond the always reliable pumpkin pie to bring even more flavors together wonderfully. While this cake may be easier to make with an electric mixer, it is certainly not more than a novice baker can handle. Well, if you think you want to try adding something different to Thanksgiving, let's get started on that cheesecake!
Ingredients for Manuka Honey Pumpkin Cheesecake
2 pounds of cream cheese
1 cup of sugar
6 eggs
1 cup of pumpkin, canned or freshly boiled
1 tablespoon of vanilla
2 tablespoons of pumpkin pie spice
½ cup of butter, melted
1½ cups of graham crackers, crushed
½ cup of Manuka honey
½ cup of sour cream
Directions for Manuka Honey Pumpkin Cheesecake
Before you begin, take the cream cheese out of your fridge and allow it to sit out on the counter for about 1 hour or so in order to let it soften accordingly.
Preheat your oven to 325 degrees Fahrenheit on the Bake setting.
With an electric mixer on a low or medium speed, blend the softened cream cheese and the sugar together, which should take around 10 minutes to bring to completion. To fully the cream the cream cheese mixture, add in the eggs, the pumpkin, the vanilla, and the spices. Blend all of this together until the mixture is smooth.
Now, mix the melted butter and crushed graham crackers together in a separate mixing bowl. When ready, pack the mixture into the bottom end of a round springform pan, which will form the crust. Pour the cream cheese mixture into the pan and then bake the cake in your oven for about 1 hour. The timing here could vary depending on whether you use a round pan that is eight or ten inches in diameter.
While the cake is baking, mix the sour cream and Manuka honey together. Once you have removed the cake from the oven, pour the honey/sour cream mixture over the cheesecake and bake it for an additional 15 minutes. From there, remove the cheesecake from the oven and allow it to stand for about 1 hour before placing it in the fridge. Serve the cake cold at your discretion.
Enjoy your Manuka honey pumpkin cheesecake!
Copyright: lenyvavsha / 123RF Stock Photo
---