May 27, 2017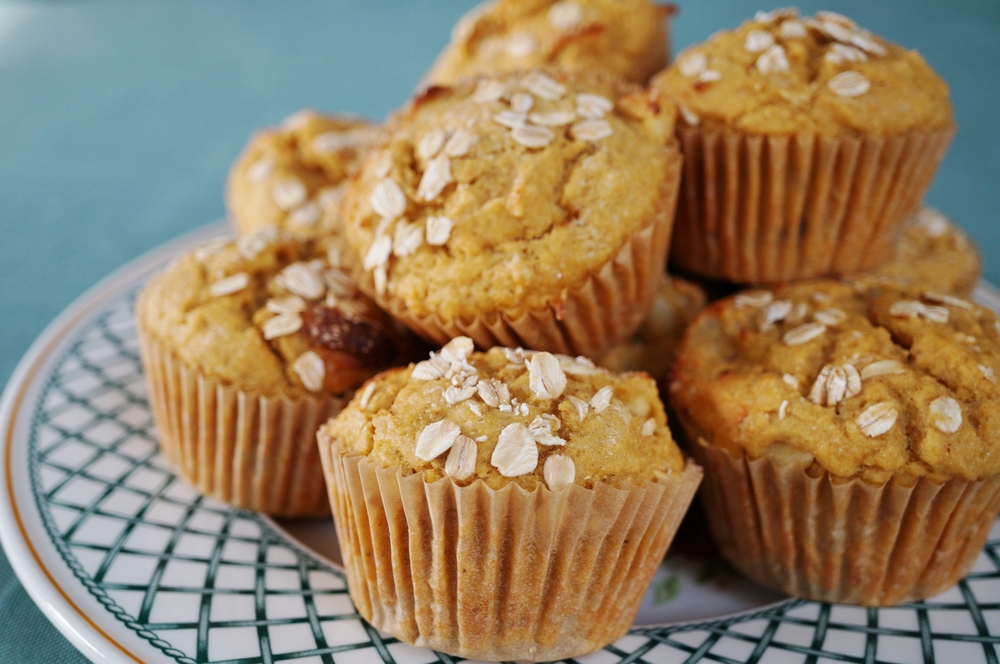 Honey Recipes, Manuka Honey , Honey, Manuka Honey Recipes
There are fewer breakfast options out there as simply sweet and exciting as a muffin, whether it's blueberry, cranberry, lemon poppy seed, or, in this case, oatmeal apple. Feeling like an acceptable dessert for breakfast, muffins can offer your mornings an extra burst of energy and are often great ways to start your day even if you are in a hurry. When it comes to these Honey Oatmeal Apple Muffins, they not only offer something sweet, but they offer that sweetness without any added sugar, as Manuka honey serves as a substitute. They are also spiced using cinnamon, providing the right complement for a honey already known for its rich, unique flavor.
The end result for this recipe is a convenient and ultimately very satisfying breakfast—or dessert for the afternoon or evening! This recipe yields 12 muffins, but if you are baking muffins for a get-together or a party, you can always double the recipe or change the proportions as you see fit. Now, without further ado, let's get started on those Honey Oatmeal Apple Muffins!
Ingredients for Honey Oatmeal Apple Muffins
2/3 cup of whole wheat flour
1 cup of all-purpose flour
1 teaspoon of baking soda
1 teaspoon of baking powder
1/2 teaspoon of salt
1 teaspoon of cinnamon, heaping
1 egg
1/2 cup of Manuka honey
1/3 cup of vegetable oil
1 1/2 teaspoon of vanilla extract
1/2 cup of milk
1/3 cup of old fashioned oats
1 1/2 cups of apples, thinly diced
Directions for Honey Oatmeal Apple Muffins
Preheat your oven on bake to 350 degrees Fahrenheit. Then, place 12 liners into a cupcake/muffin pan.
In a big enough bowl, whisk the flours, baking soda, baking powder, salt, and cinnamon together.
In another mixing bowl, whisk the egg, Manuka honey, oil, vanilla extract, and milk. Add the bowl's contents to the dry ingredient mixture, stirring gently until the contents are just combined. Try not to overmix everything.
Throw the oats and the apples into the bowl, gently folding them into the mixture.
Now, divide up the muffin batter consistently amongst the 12 muffin cups—there should be roughly a quarter cup for each one.
Finally, bake the muffins for 18-20 minutes in your preheated oven or until a centered, inserted toothpick comes up clean. Let them cool before serving.
Enjoy your Honey Oatmeal Apple Muffins!
Photo via EQRoy / Shutterstock
---