February 25, 2017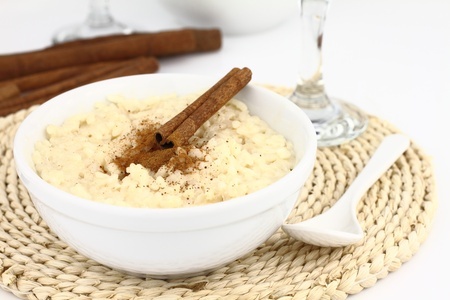 Honey Recipes, Manuka Honey , Honey, Manuka Honey Recipes
Cardamom Rice Pudding with Manuka Honey Pears
Need something warm and sweet to along with this warm winter? Learn how to make a dessert that is filling, full of flavor, and strikes just the perfect balance between dessert and breakfast the next morning (that is if it survives to the next morning). This cardamom rice pudding with thyme, Manuka honey, and roasted pears puts a new twist on a classic dish and takes only a few steps to master. This dish is bound to be a success at any dinner party that your friends and family will surely love and be thinking about the next day.
There is no processed sugar in this rice pudding, and you have the option to bake with or without dairy for those looking for a lighter dessert or for those who cannot consume dairy. Either way, let's get started on that cardamom rice pudding!
Ingredients
¼ cup and 3 tablespoons of pudding rice
2 ½ cups of dairy milk (or almond milk for a lighter dish)
4 gently crushed cardamom
3 tablespoons Manuka honey
For the roasted pears
4 sprigs of thyme
2 bay leaves
2-4 pears, halved
Several turns of black freshly ground pepper
A drizzle of olive oil
A generous drizzle of Manuka honey
Instructions for the Cardamom Rice Pudding with Manuka Honey Pears
Add the pudding rice to a saucepan with the cardamom, milk, and Manuka honey. Stir the ingredients occasionally.
Allow to cook over medium to low heat for 45 minutes to an hour. You can also let the rice pudding cook during its final ten minutes in the oven if you like it a little thicker and with a skin.
Prepare the pears and drizzle them with oil, Manuka honey, seasoning, and the fresh herbs.
Roast for about 30-40 minutes until soft and slightly dark around the edges. Take note that the smaller and softer the pears, the less time they will need.
Once the pears and everything else is cooked, serve together. Enjoy your cardamom rice pudding with Manuka honey pears!
Copyright: viperagp / 123RF Stock Photo
---